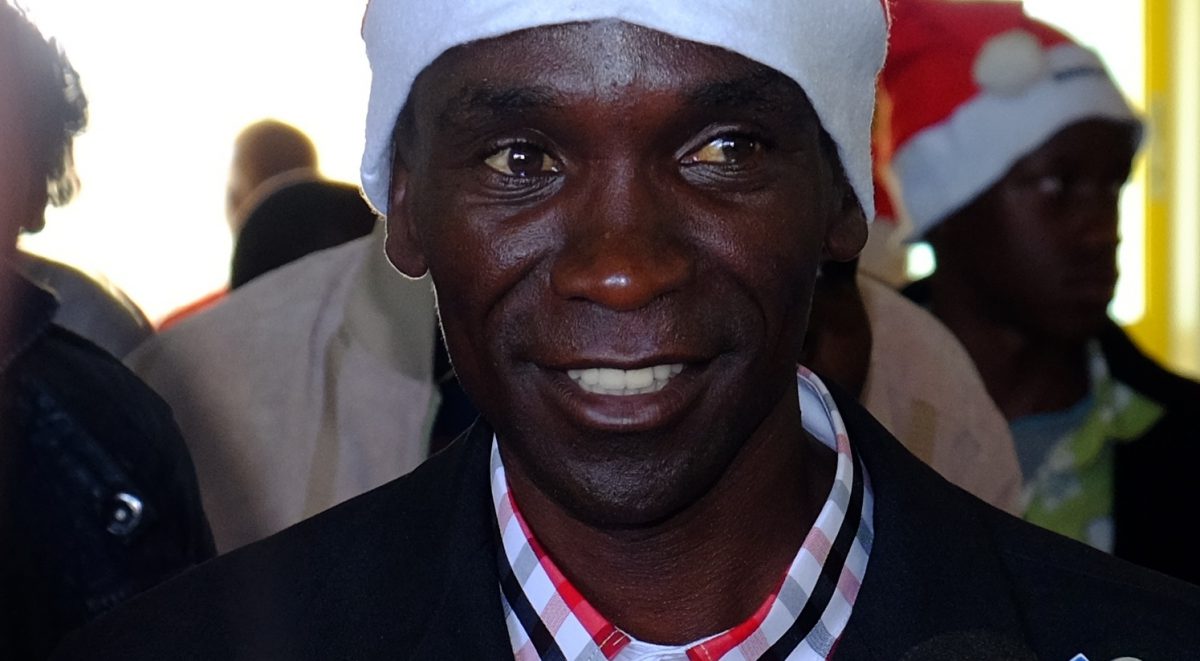 We want to send our congratulations to the amazing Eliud Kipchoge and draw attention to his kind charitable work.  Every year at Christmas Eliud comes to the Shoe4Africa hospital and greets the kids and gives gifts.  Spending time with the young ones and inspiring them, truly the kids that do need a hand up.
Eliud's success could not have come to a nicer person – well done!  #amazing!
"We are here to give them hope. We are happy that these are our children who watch us on television while we compete abroad. We must show love and encourage them in life," said Eliud Kipchoge.