THE HISTORY OF

SHOE

4

AFRICA
Shoe4Africa started in November 1995 whilst the founder was in Kenya for almost seven months on a running trip. Returning to Stockholm, Sweden, shoes started to be collected and a 'project' was formed. It was named Shoe4Africa later on the last day of the millennium, on a rooftop in Zanzibar, Tanzania. In 2006, the entity became an officially registered Not-for-profit with a 501 (c)(3) ruling, in New York City; recognized by the UN as international NGO. But it was always more than just shoes… it was Healthcare, Education, Environment, and Empowerment.

November 2023
Thank you to the 13th edition of 25 km Meijendelloop in Holland for dedicating this year's run to fund a water project at the newly formed All4Running Kids Running Club in Iten, Kenya. They are funding a project to allow us to harvest the rainfall for the kids to shower, wash, and run the water system at the center. Thank you Tim Baas!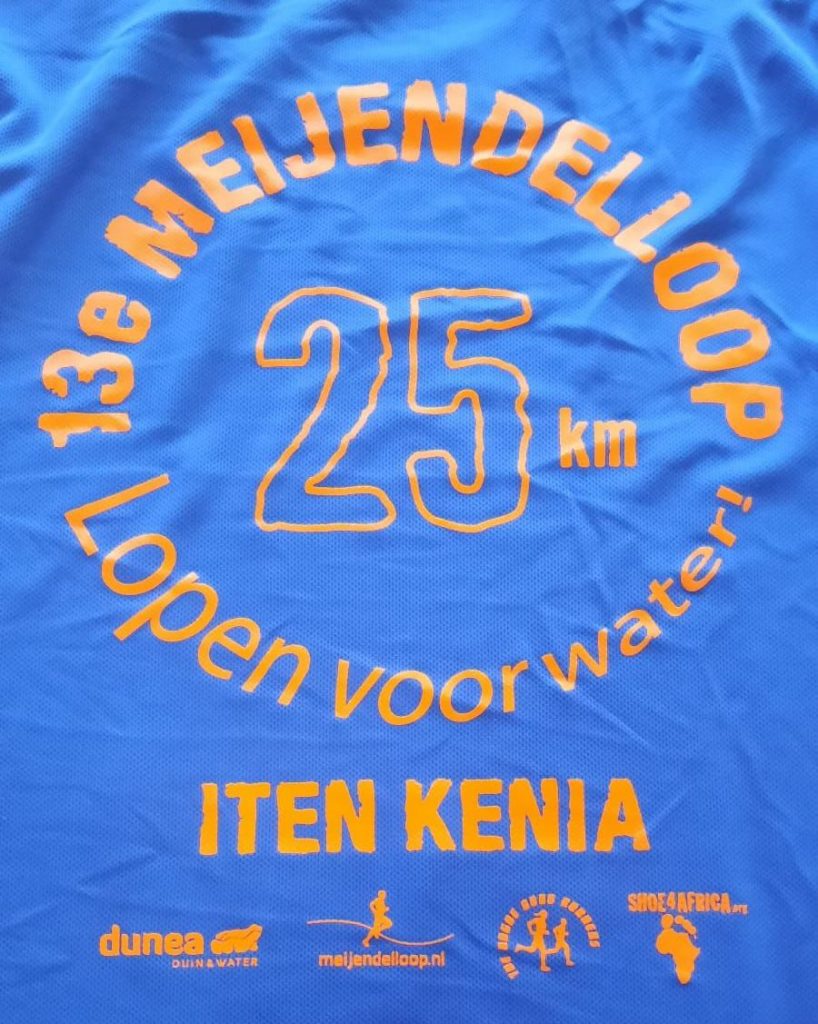 And 100 runner competed at the TCS New York City Marathon to help raise funds for the proposed Children's Cancer Hospital. A few of the runners got up early the day before for a jog around the reservoir!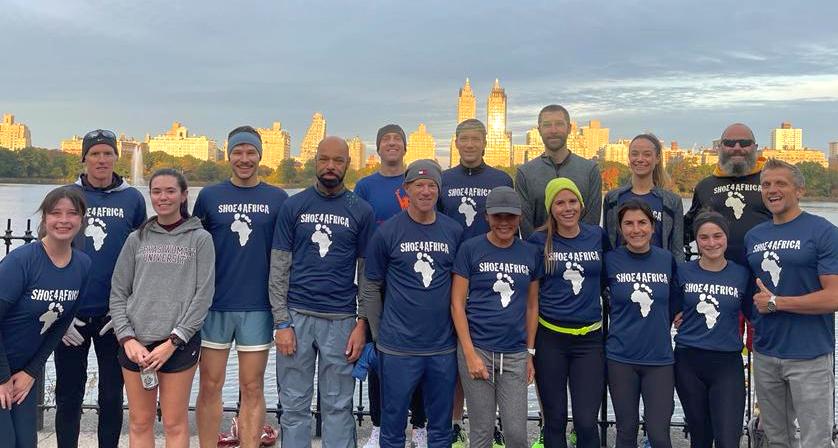 October 2023


50 wheelchairs arrived for our kids from Mama Respond over in Australia! We assembled them on the playing ground at the hospital before the patients parents came to collect their chariots! Each chair contained a care kit!
September 2023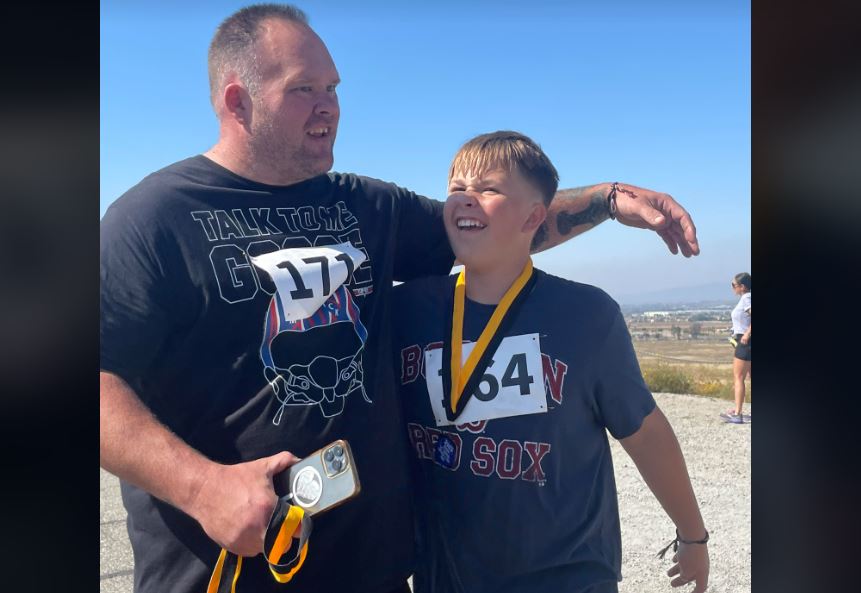 Thanks to the race organizer Henry Roman for hosting The MVRRC 6th annual Shoe4Africa 1 mile, 5k, 10k and 1/2 marathon in California!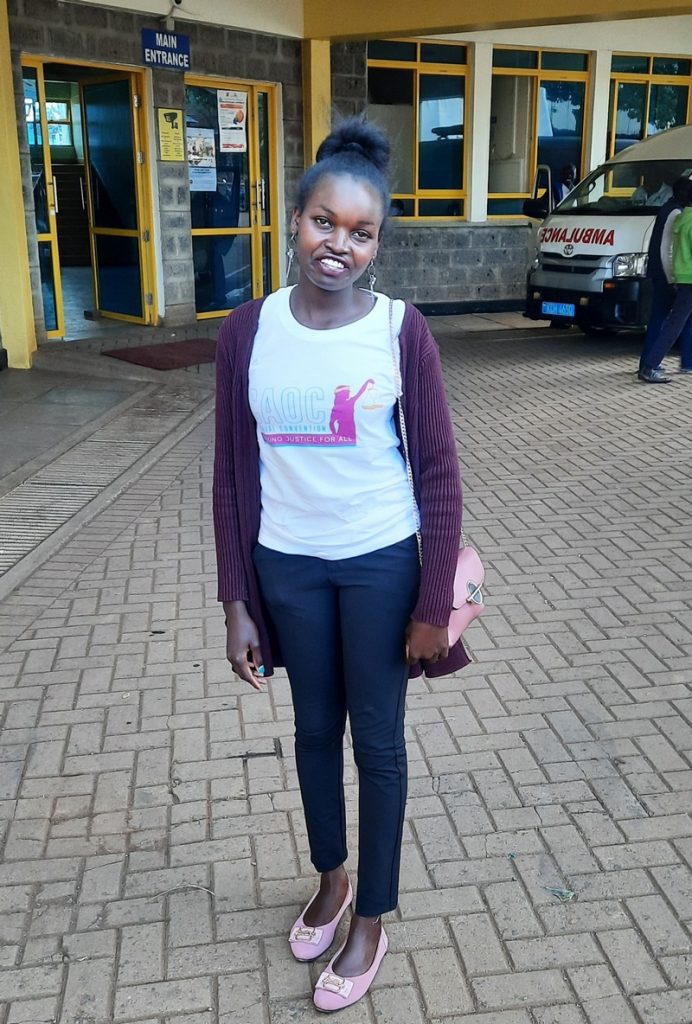 Sharon. Delighted to see a student who we sponsored in Primary well over ten years ago now graduating from University! Congratulations and good luck with your Real Estate Venture in Eldoret.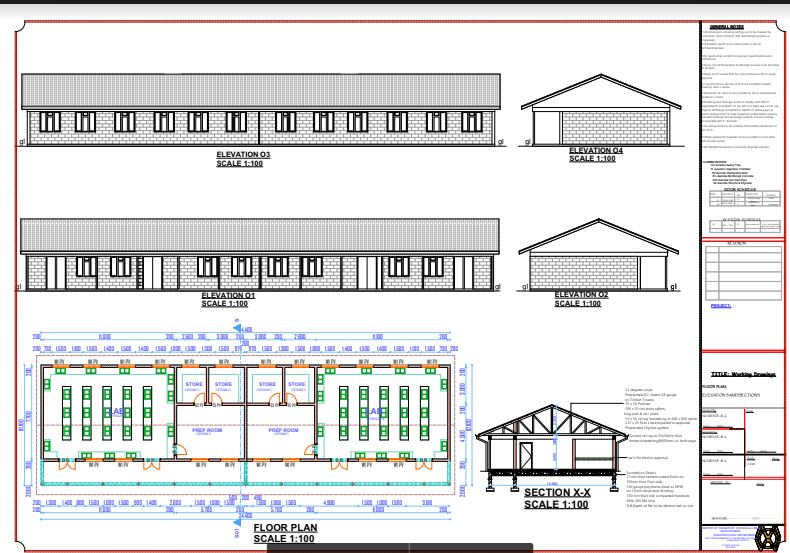 Finally, work will begin on our All4Running new Twin Science Lab building in Nandi, Kenya!
August 2023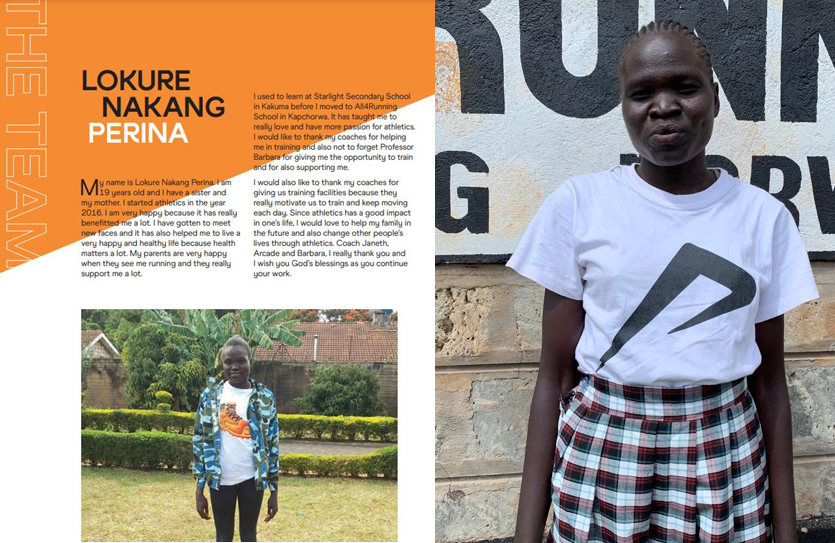 What an amazing success story. At Shoe4Africa we've done loads of different things. In 2023, we've been hosting refugees at the Shoe4Africa All4Running School from Sudan. World Champion, Janeth Jepkosgei (who was the recipient of our second school) is coaching these refugees to change their life through sport. Wouldn't you know Perina Lokure Nakang has qualified for this year's World Athletics Championships in Budapest!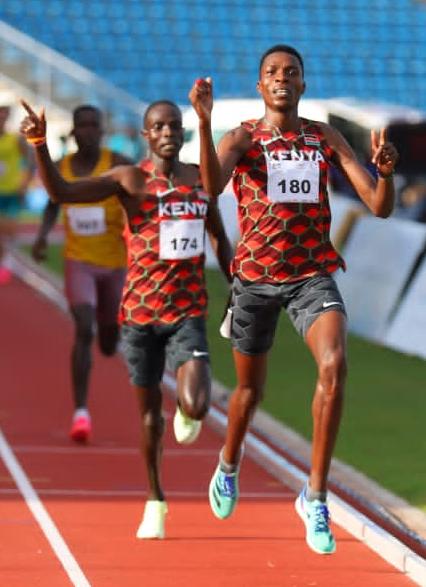 Congrats to another of our sponsor students, Josphat Kipkirui, who won the Golds at the 1500 & 3000m at the Commonwealth Games Youth Championships in Trinidad & Tobago! It looks like you have graduated to the big league.
July 2023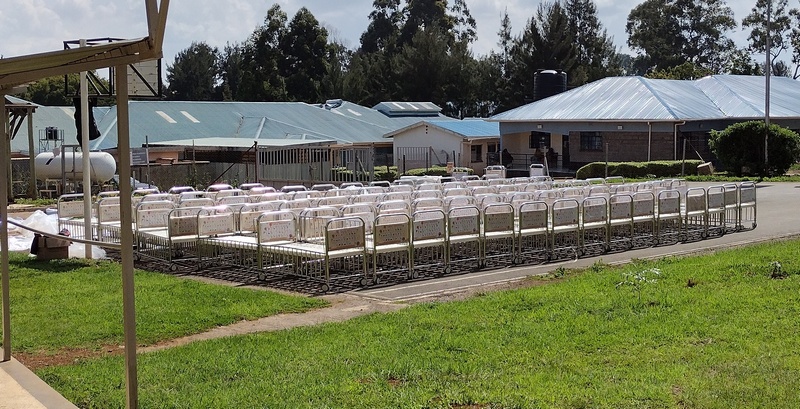 A shipment of new beds arrived, all neatly assembled on our basketball court…not to stay of course, as they were soon carried up to the wards.
Thanks to Young Ambassador Louis Thomas of Rumsey Hall for organizing a School Shoe drive for our new boys and girls club. LINK
June 2023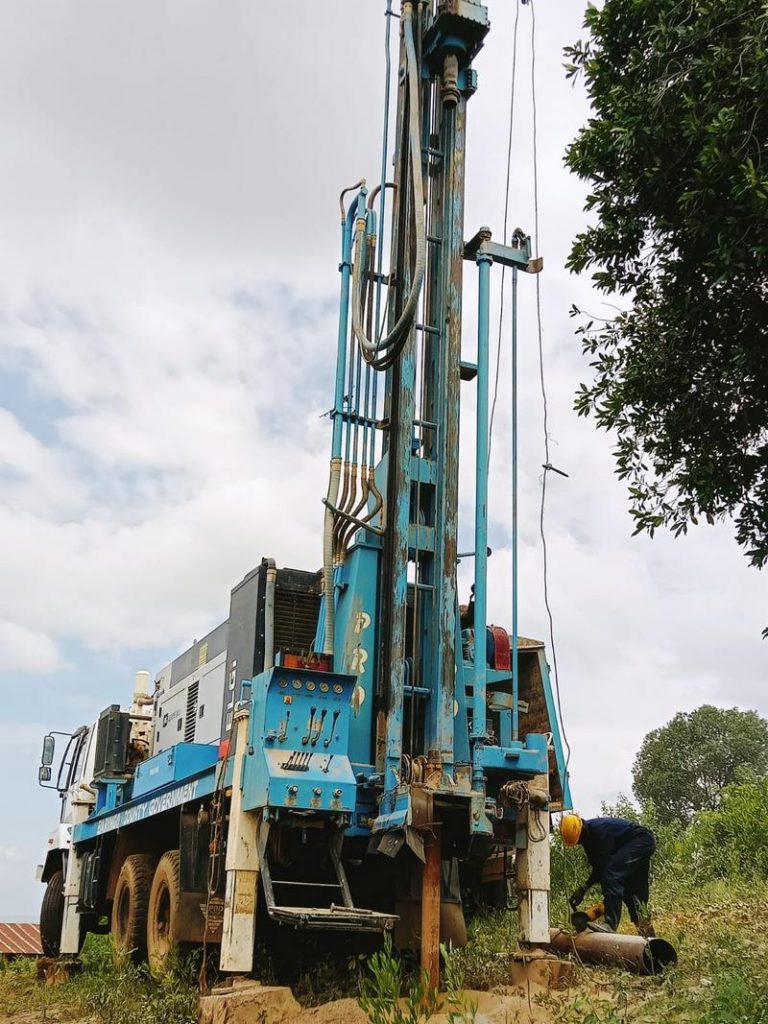 Water will be now coming from the ground as drilling took place to bring this valuable commodity to the fifth Shoe4Africa School! The Mary Keitany She4Africa school now has running water!
May 2023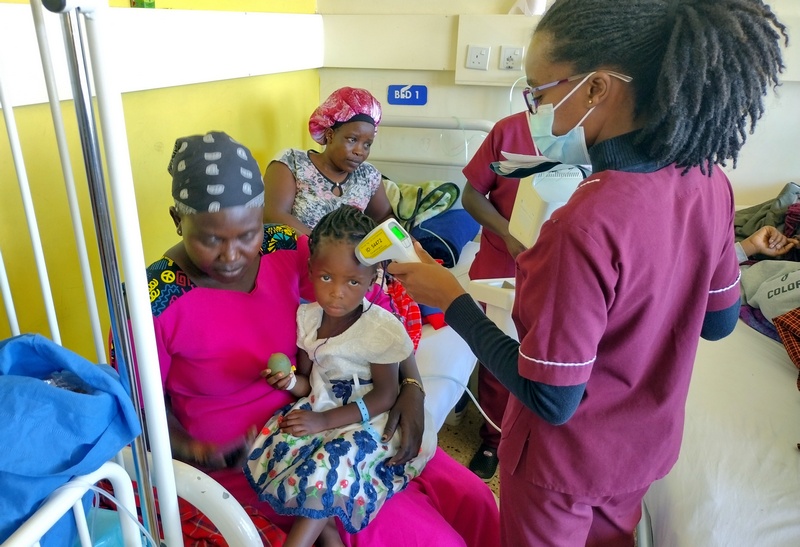 And whilst our Doctors did their work, we had our annual Easter Egg round at the hospital. We substitute the healthy eggs, which have been painted by our fabulous childlife staff!
April 2023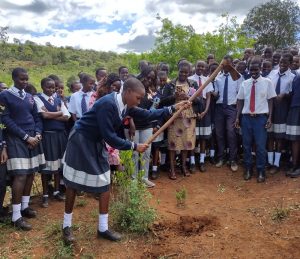 Groundbreaking for the new Boys dormitories at the Shoe4Africa Mary Keitany School took place on April 15th. In a very small ceremony (shoe4africa style, we don't waste money), the kids helped the 4 time London Marathon and 3 time NYC marathon winner and I break ground on this new project funded by Mason & Geri. Many kids have to run up to 6 miles each morning and we've already completed the girls dorms thus this was most needed in this very rural school. Above Brenda (head girl) takes her turn. Watch the headmistresses video here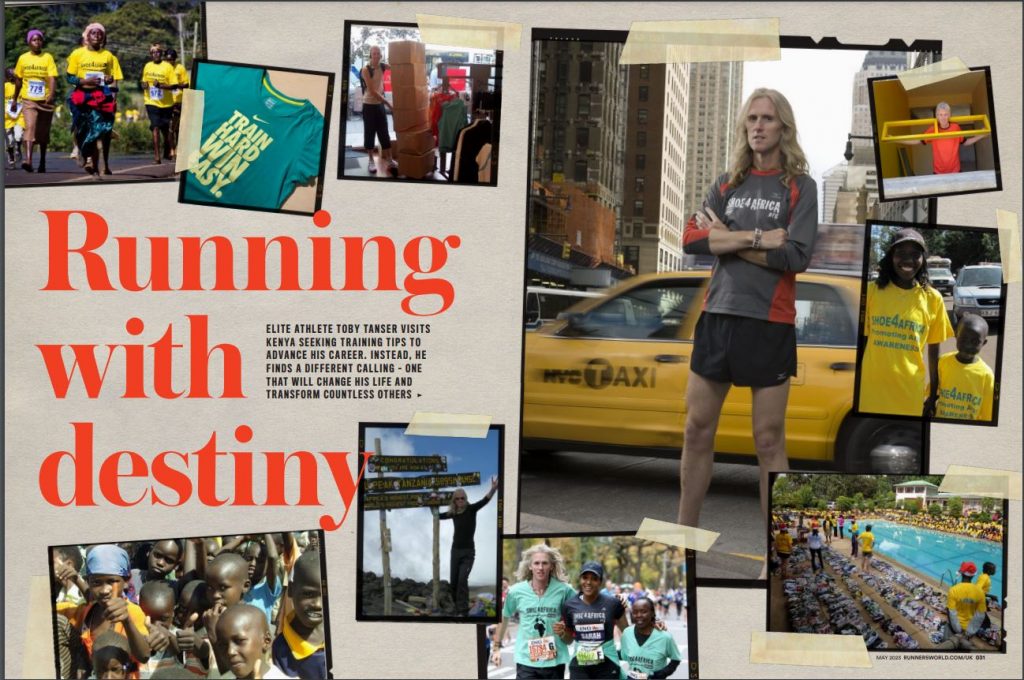 Thanks to @RunnersworldUK for running an EIGHT page feature in the May edition of the Runner's World Magazine! We are truly honored for the great coverage!
March 2023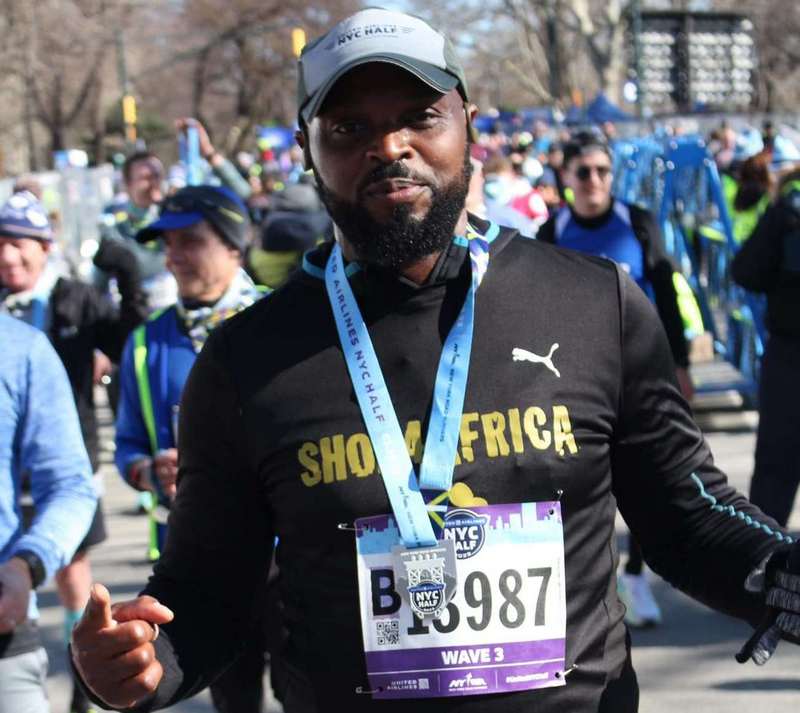 Congrats to the 30 Heroes of Shoe4Africa who completed the United Airlines NYC Half on a blustery cold day this March. Pictured above is one of our heroes, Bashir! Thanks to Bashir and everyone else for running for a purpose!

The first meeting with the Boys and the Girls at the NEW Shoe4Africa ALL4RUNNING Center in Iten. Lots of activities begin with four weeknight sessions and a Saturday morning meet for training!
January 2023

James Kwalia, the CEC for Sports for Iten and Elgeyo Marakwet, and Amos Kimutai meet to talk about the new Shoe4Africa Community center we are building in the center of town. The facility will be like a Boys & Girls club giving community access with its large hall to people of all ages.
December 2022
24.12.22 At our annual Christmas party we gave out over 250 gifts, 208 quality kids coats and a truck load of celebration food including over 15kgs of Christmas cake! World Champions and Olympic Champion Matthew Birir, Janeth Jepkosgei and Mary Keitany were the chief gift-givers. The event was shown on National TV in Kenya. Link.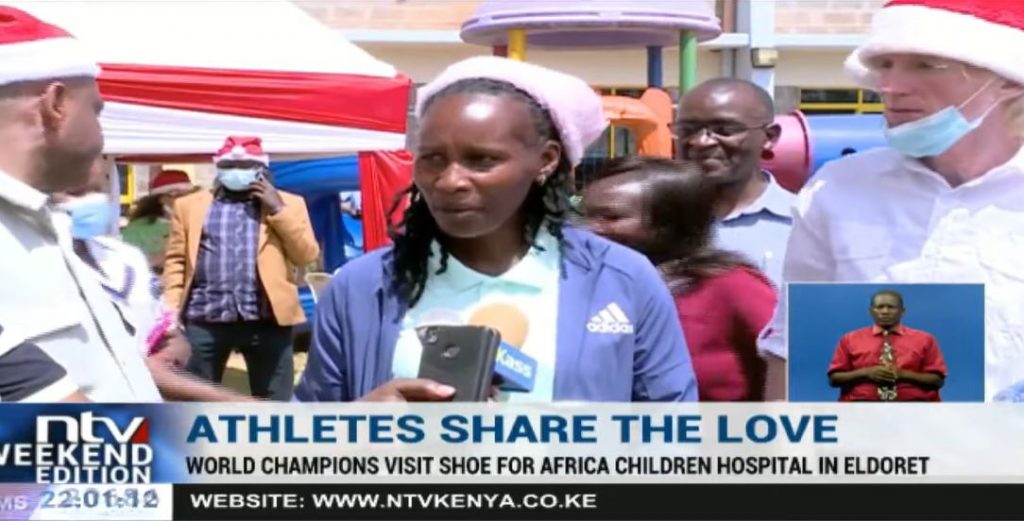 12.12.22: We celebrated, since 2015, treating our 1,000,000th patient at the Shoe4Africa Children's Hospital, we celebrated, since 2015, the making of 5,629,000 meals for hungry mouths, and since 2010, we celebrated that over 17,200 kids have attended our Shoe4Africa (free to attend) schools! Then, we celebrate job creation: hundreds of workers have been involved in the buildings we've created, thousands have received jobs, and we keep on growing with direct impact.
Below, The 2Running Club with the 2022 winners of the Boston, Chicago, London, and New York Marathons came to celebrate with us at our hospital!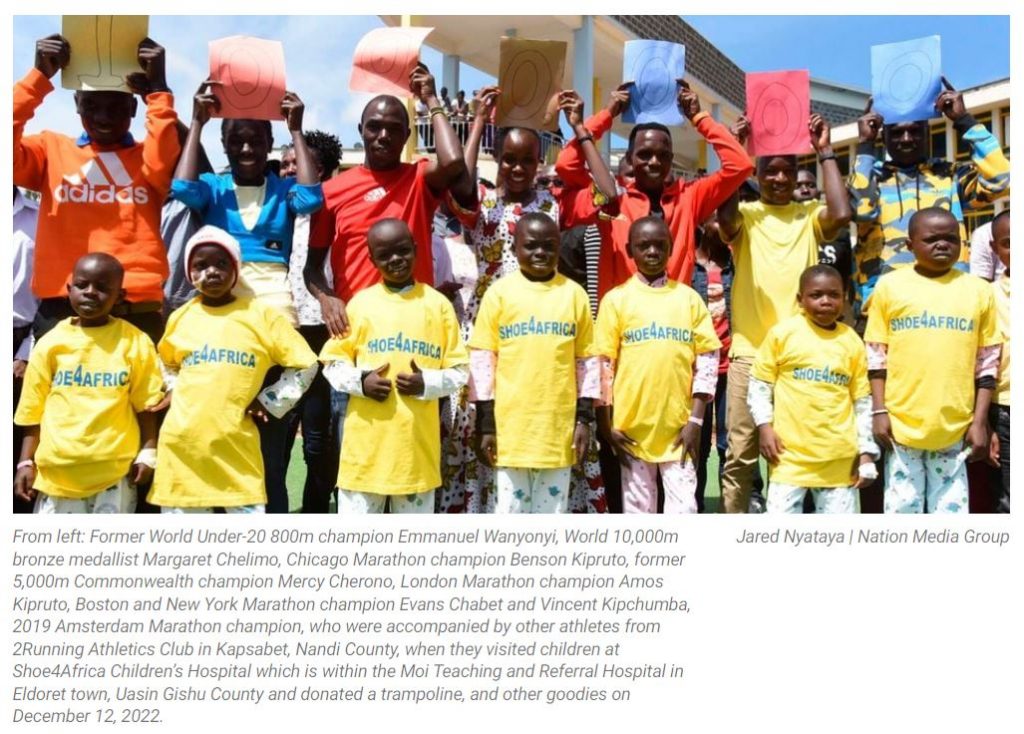 PUMA joins to be our clothing sponsor for our New York City Marathon/Half charity team!

November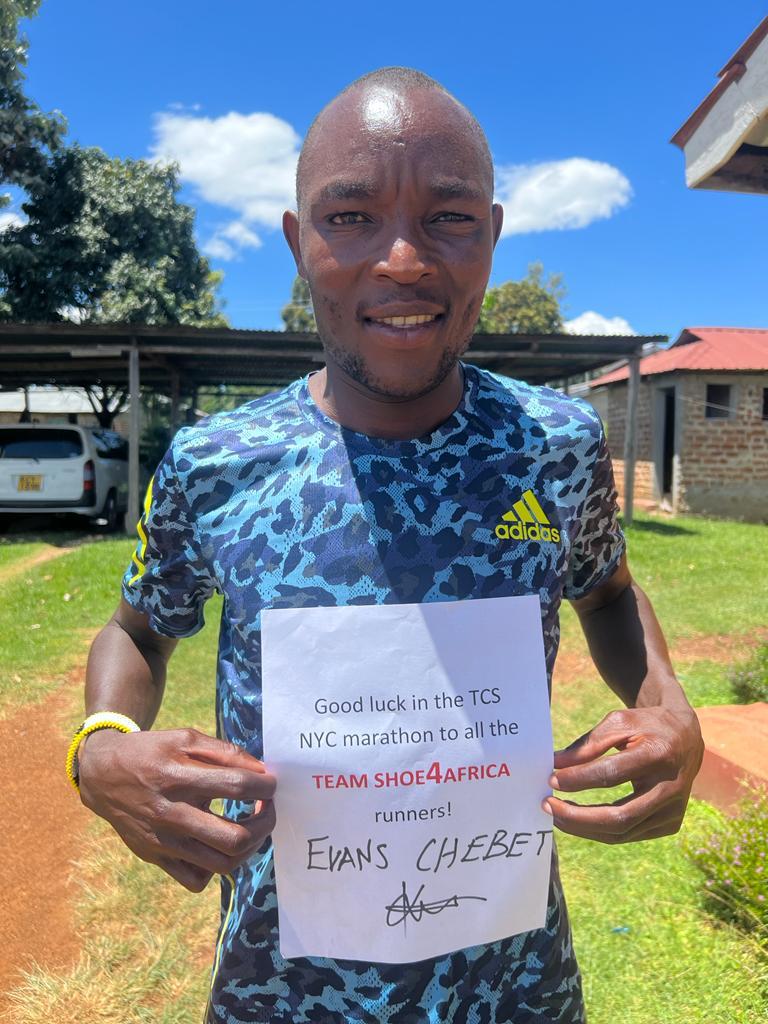 Shoe4Africa runners from all over the world came together to run the TCS New York City Marathon to help fund our cancer hospital in Kenya! Thank you to all the heroes! Race winner, Evans Chebet, attended our pasta party on Friday night to meet the team before winning on Sunday, but for us, all our runners were winners!
OCTOBER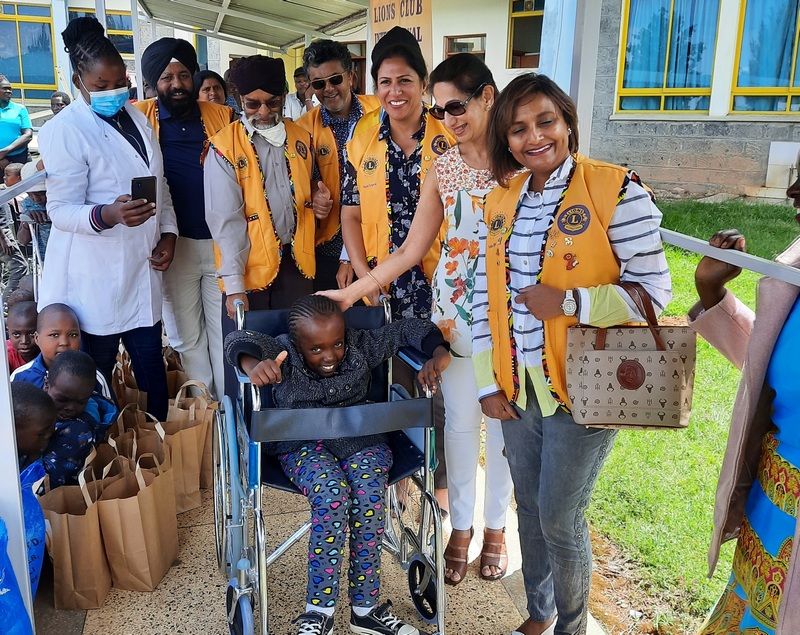 It was triple celebrations on October 22, when Dawali was celebrated, we celebrated Rosalinda's birthday (pictured in her new wheelchair) and many kids received gifts from the Lions Club of Eldoret in an event organized by Lions President Mani Sagoo (pictured third from the right). thank you, and as our kids remind us, "We love visitors!"

We are grateful to receive the gift of Snoopy thanks to Peanuts and The Foundation for Hospital Art. Snoopy is a worldwide loved character and he represents the image we want our kids to see when they enter our hospital; it gives them a sense of calm and adds a smile. The Foundation for Hospital Art has sent this mural to six continents for the patients to color and produce the art work. We thank 'TFFHA' for including the Shoe4Africa Children's Hospital!
September 2022
August 2022

Our lobby was FULL of equipment like a new X-Ray machine, CT scanner, drug refrigerators, beds, cots, mattresses, stands… a substantial donation from the FSE France! Thank you thank you, Vive la France.
July 2022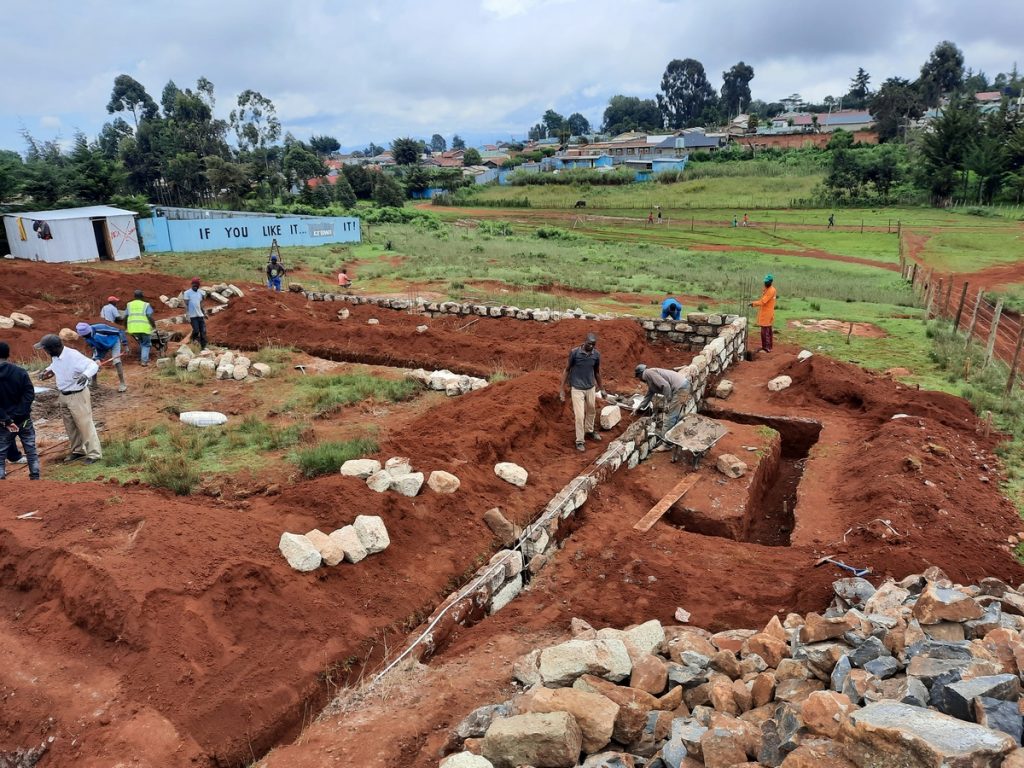 The Shoe4Africa Boys & Girl's Club in Iten is launched. A groundbreaking took place, and we hope to build over the next three months.
June 2022
Shoe4Africa Germany: Thanks to everyone who came out on the 6th Participated in Shoe4Africa charity run at Blutenburg Castle. We were especially pleased to see many familiar faces again after such a long pandemic break. We hope you enjoyed running to the rhythms of Munich rest disturbance in sunny weather. Congratulations to all the children and adults who started today. From an athletic point of view, Takuya Kamiyama was the fastest runner in the main race, followed by Matthias Becker and Sebastian Müller. It was exciting for the ladies, with a changing leadership. Sabrina Grandl finally stood up against Jodi Tolzmann and Sophia Jans. It was fast in the junior run. Gustav prevailed against Greta in the final sprint. Luis and Lucas and Sophia and Isabel complemented the podium spots. Our run could not happen without the volunteers. Special thanks to Ute and Schorsch, a constant in our team of helpers. Christina, Matthias, Munich rest disturbance, the Bavarian Red Cross and the Blutenburg castle gifts led to the success of the 6. Shoe4Africa Fundraiser run. Thank you and see you next Shoe4Africa run. Shout out to shoe4Africa GEMANY!!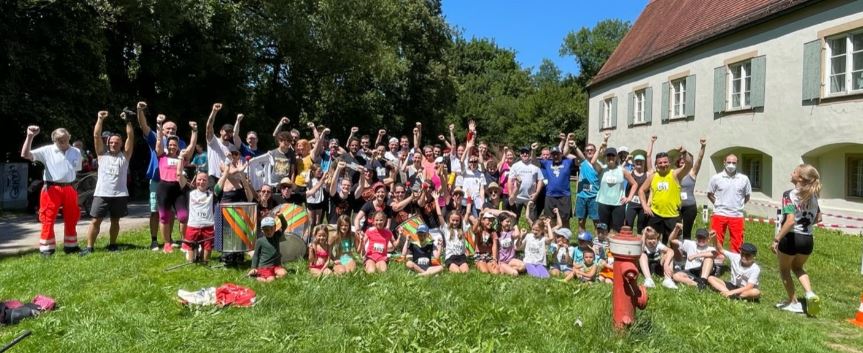 MAY 2022
Priscilla 'Kogo' Sitenei's dream of being a doctor came true a whopping ninety years later. We made this 98-yr old an honorary Doctor of our hospital! Read about her inspiring story on
our webpage here
.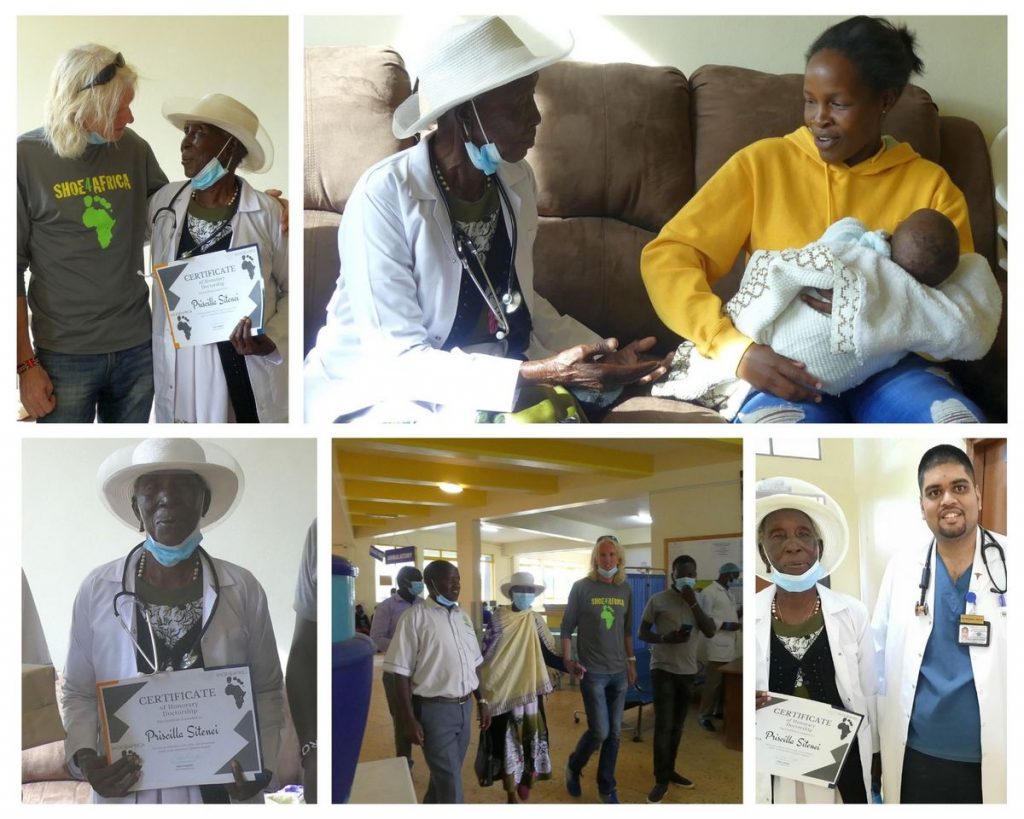 A little late in reporting, but another book comes out with 100% of the Author royalties going to Shoe4Africa. This book is actually the story of how our hospital was built. If you click on the cover, you can read more.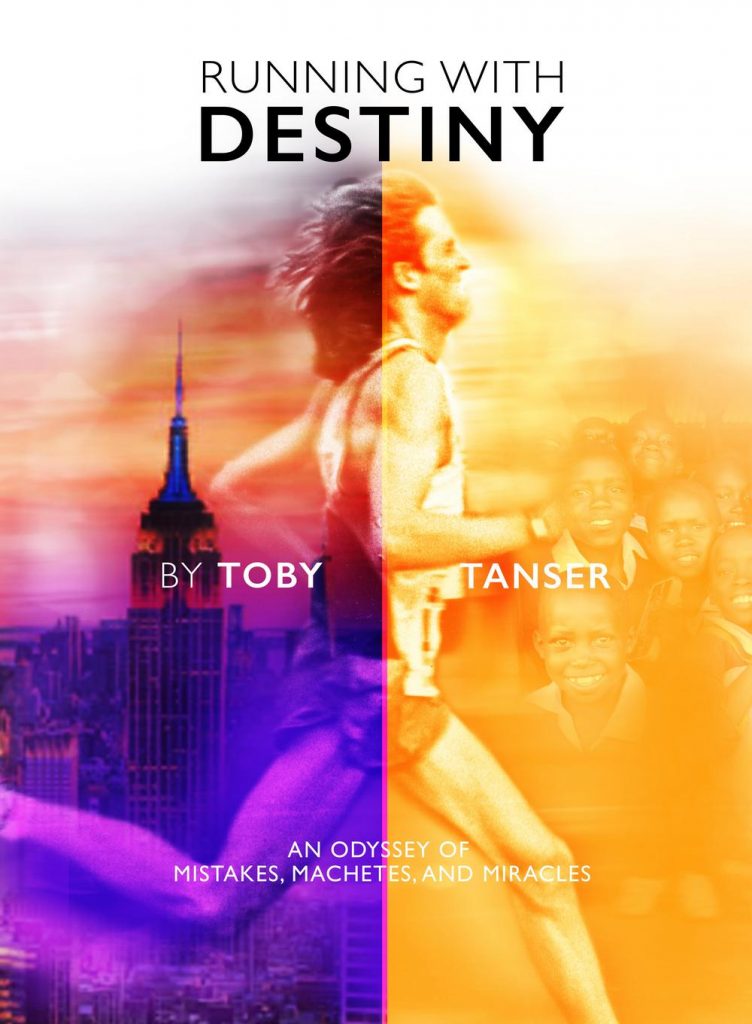 Another of our make over projects. We find kids who own one set of clothes, then we give them a new set of toiletries, soap, underwear, clothes, and shoes. Head to our Instagram in May to see a great video of two cute girls!
APRIL 2022
Refugees from Kakuma, Northern Kenya, come to the training camp to join the 'fast' Kenyans run by former World Champion Janeth Jepkosgei at our Shoe4Africa All4Running school in Nandi County. A team is going to the world championships U20 later this summer and what better place to prepare than at the All4Running School?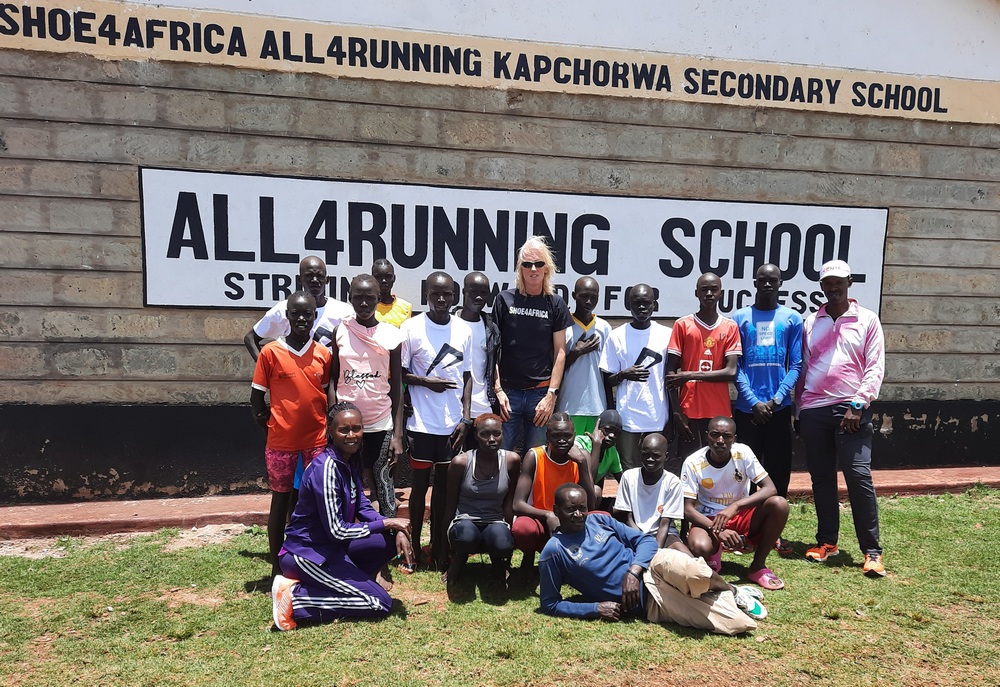 MARCH 2022
A team of twenty individuals ran the United NYC half marathon in New York City raising funds for the cancer hospital. Below is the smiling face of Nisa Arias, one of our heroes.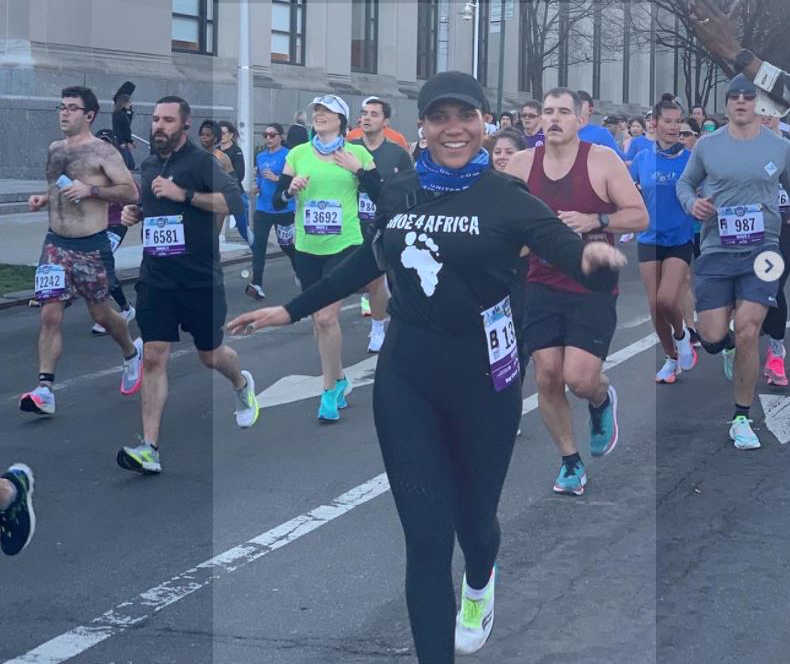 FEB 2022
As part of our commitment to the environment we have been working hard in 'de-clogging' of waterways, and opening up rivers and dams. Our Environ. manager is here supervising the clearing of a dam that had become swamped in weeds and reeds.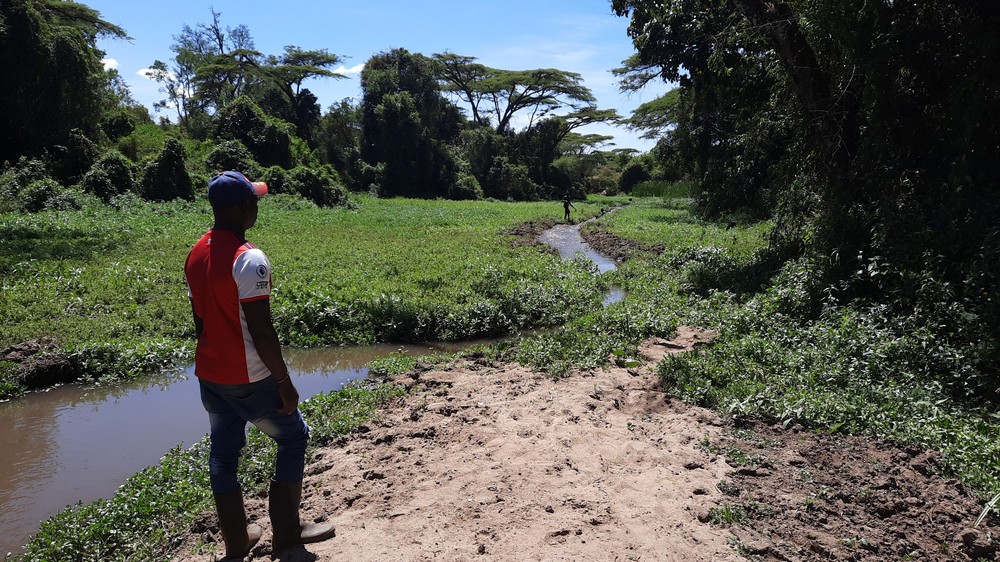 JAN 2022
Clothes hand out to the Orphans home, for several years we have supported orphans homes in the regions near to our children's hospital recycling clothes to needy kids. Everyone we ask always has an item to donate.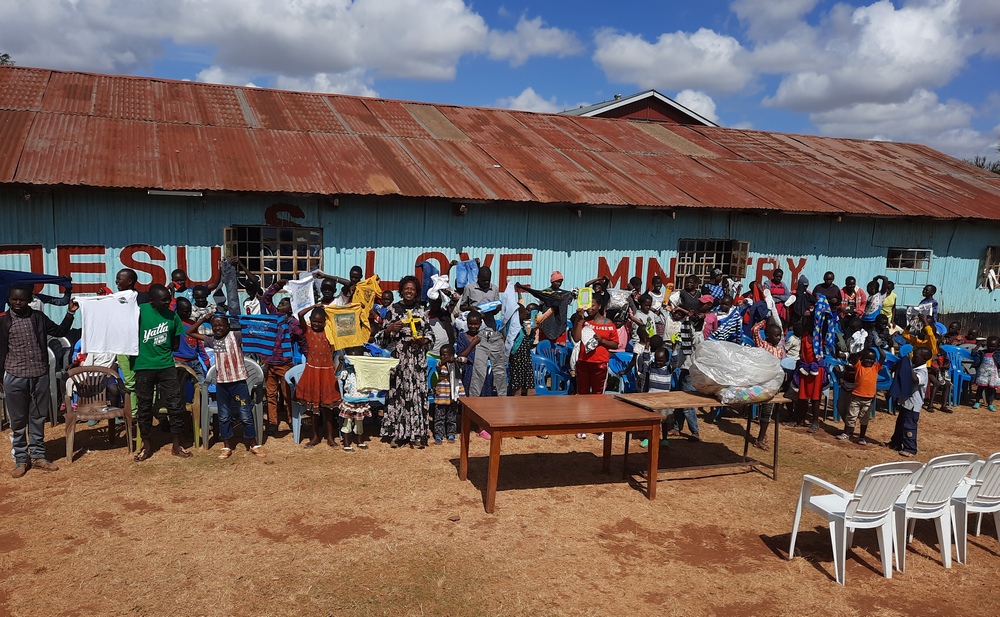 Older History, 2021 back to 2016 can be found here LINK