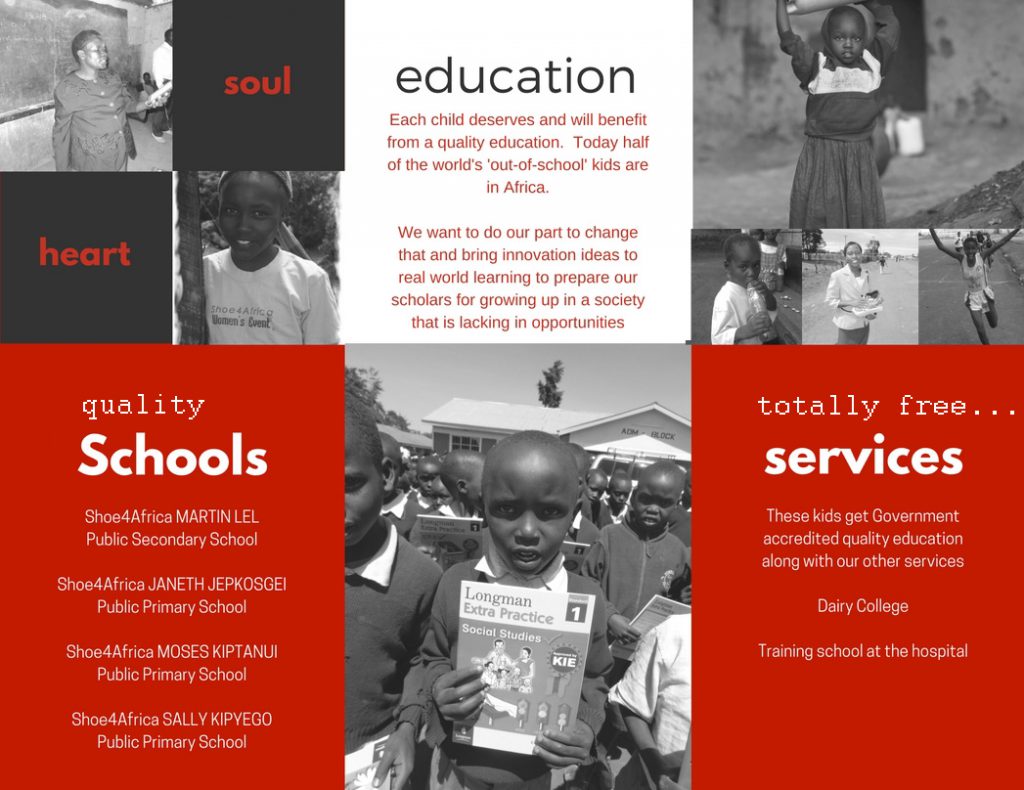 We are very proud of the following pupils who graduated from the Shoe4Africa Martin Lel school and have gone to University.
Boniface Kipkosgei Aerospace engineering 2013
Bismas Kipkirui Computer Science 2014
Hillary Kibet Computer Science 2014
Caroline Maritim Teaching 2013 (now teaching at the school!)
Abraham Kipchirchir Teaching 2016
Ronald Kibitok Teaching 2016
Ezekiel Kiptoo Counseling Psychology 2015
Maximilla Jeruto Nursing 2014
Delphine Jelagat Teaching 2015
Cheruiyot Daniel Teaching 2014
Jerono Naum Nursing 2015
Resources for American Kids to learn about Kenyan kids: LINK and LINK
Shoe4Africa Martin Lel Secondary School 2011 – our first school that we built.  We named the school after a local resident who had won the world championships.  The concept that we have is to empower the kids.  They see Martin as a global superstar and realize that he walked the walk that they do, he grew up locally, just like them, and through sport & education he conquered the world.  Kids need role models.
Shoe4Africa Janeth Jepkosgei Primary School 2012
Shoe4Africa Moses Kiptanui Primary School 2013
Shoe4Africa Sally Kipyego Primary School 2014
Shoe4Africa Mary Keitany Secondary School 2018
Shoe4Africa classrooms at Kibugat Primary School 2013
Shoe4Africa Kuunga Mkono Classrooms 2018 –
Vision and design concept.  The vision of the school is to create an open environment, a safe space, and an innovative learning classroom in order to help create lasting knowledge and boost healing.  From above, the building is shaped like two clasping hands, reaching out and coming together.  This aligns with the name of our project, Kuunga Mkono, which means in Swahili "putting our hands together for something good."  The two hands coming together symbolizes teamwork, team spirit, and collaboration. It also symbolizes the fact that we are children in Hong Kong working with children in Kenya — two sides of the globe coming together.