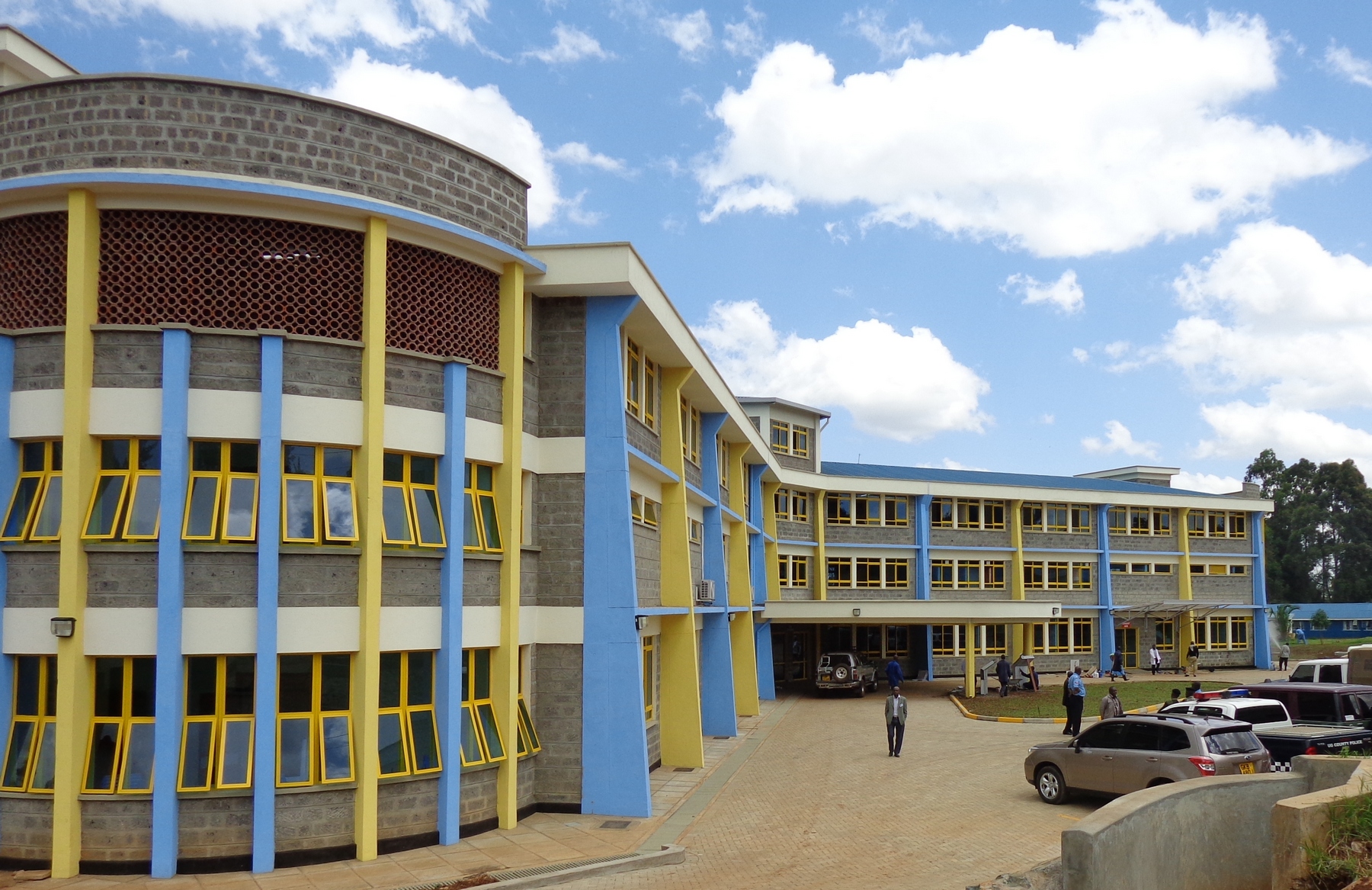 "If people are not healthy, the rest means little."  Tedros Adhanom (former minister of health, Ethiopia). We are bringing vital public healthcare to a vast catchment area; in fact being the only public kids hospital in the entire region of East Africa means we are constantly running at over-capacity. These kids deserve our attention, born into dire poverty through no fault of their own; please join us in providing medical care.
Our Children's Hospital is newly opened (est. Aug 2015) and has a 105-bed capacity that is  spread over three floors.( Since upgraded to 150 beds). We have a large compound and have recently completed a new Kitchens unit in the grounds, and a Music Therapy building play center behind the main building, with a healthy child immunization center.
Our services cover; *A Sick child clinic, *Emergency services, *Neuro services, *Surgical wards, *Medical wards, *Oncology wards, *A Burns unit, a number of Doctor's consulting rooms, Social workers offices, a fully stocked Pharmacy,  Immunization out-patient center for the Healthy child, Child Life programs… The Hospital has two dedicated Theatres, and ICU, and an HDU which we are currently fund raising for their equipping.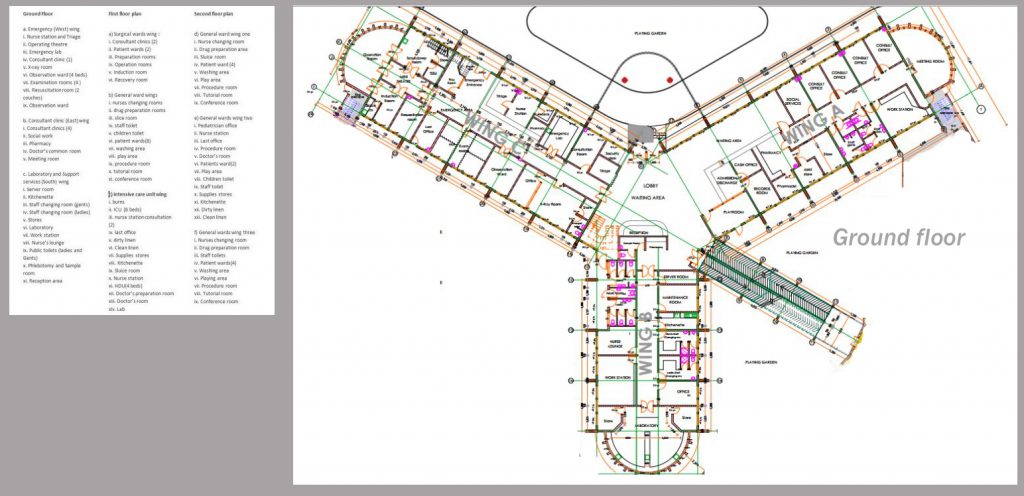 It's Sub Saharan Africa's second only public children's hospital (and the first for East & Central Africa).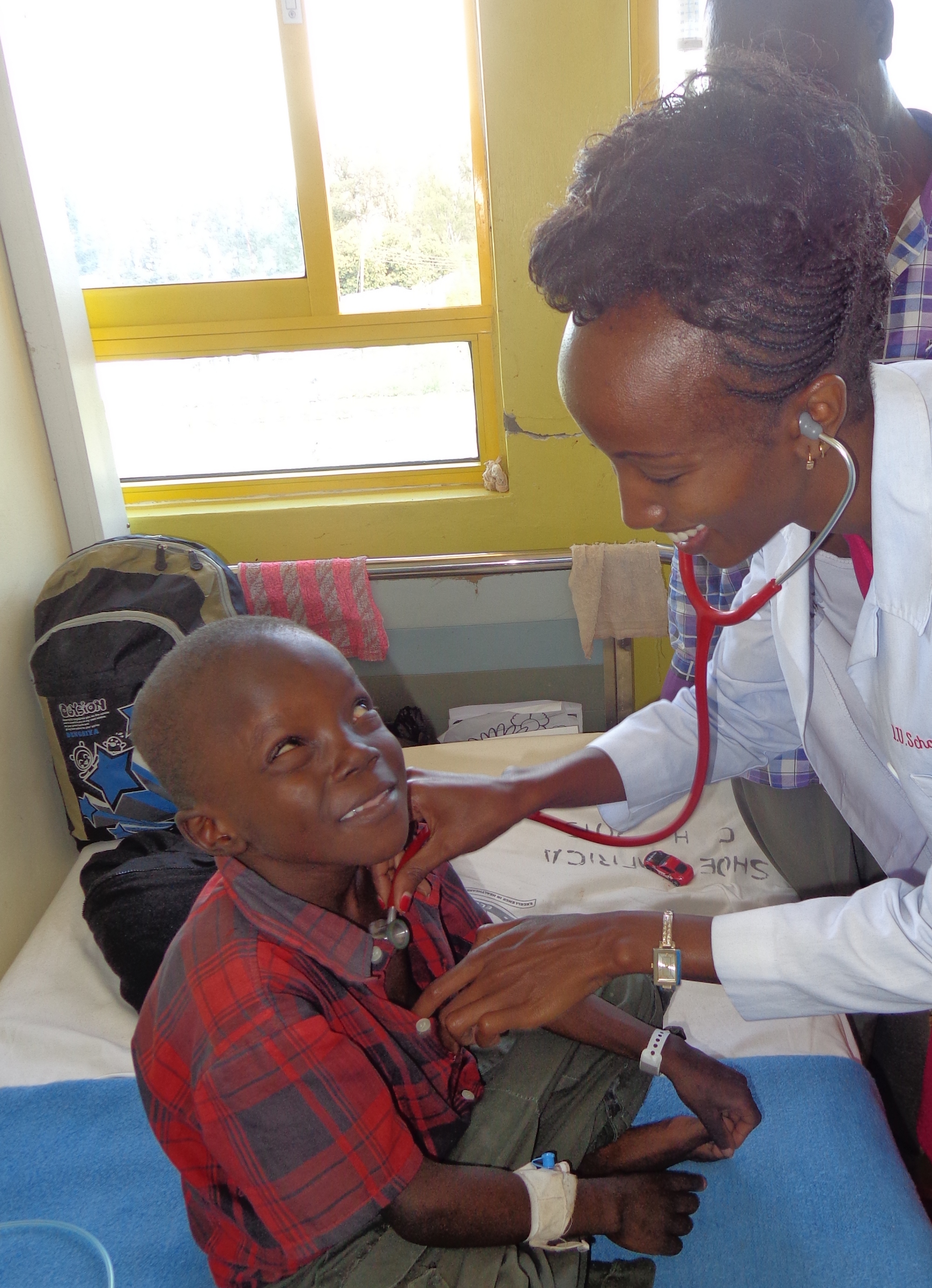 The mission of the Shoe4Africa Children's Hospital is to attain the highest level of advanced paediatric safe and effective medical and surgical care.  A teaching hospital that will help empower, educate  & enable the future of a healthy East Africa.
Little Titus gets a check up for his, now healthy, heart.
The Shoe4Africa Hospital was gifted to the people of Kenya on August 12th, 2015 from our foundation.  On the 13th of August we already had over 60-patients.  Today we are over the 105-bed capacity and have a wonderful team of Medics saving lives on a daily basis.
It is a general children's public hospital offering a wide array of services for many ailments and conditions.  We are currently developing a 'children's health village' inside the large compound tha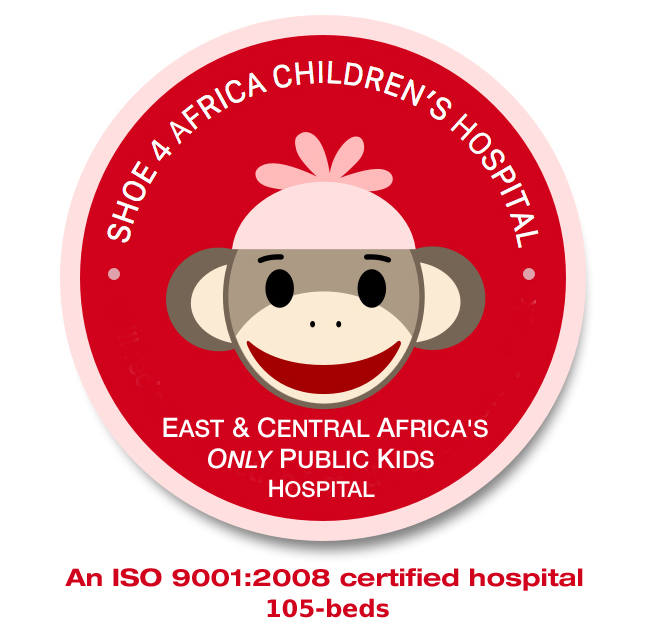 t surrounds our hospital.  Learn more if you want to be involved in helping us with this ambitious goal by simply emailing us.
in 2017 the Operating Theater was stocked with state of the art equipment, so we can perform life saving operations, we are also renovating the grounds to build a beautiful playground.  Plus a Playrooms house to compliment the playrooms we have on each floor inside the hospital.  As you can read there is lots to be done and we would appreciate your help.
Access to healthcare is vital; there are one billion people in Sub Saharan Africa and just two public children's hospitals – the Red Cross in Cape Town, South Africa, and Shoe4Africa in Eldoret East Africa.  Clearly more needs to be done (England has 21 kids hospitals for a pop. of 51-million, about 5 million more citizens than Kenya though a lower percentage under the age of 20 than Kenya)
"A specialist dedicated children's hospital will be a credible demonstration of the commitment of African leaders to place the rights of children at the forefront – nothing less would be enough." Nelson Mandela, 2005
Customer service lines (24-hour) 0706-390391 / 0732 018387.
The hospital is less than 1km from the main Nairobi to Uganda highway, it is 32km (20-miles) from the HATC in Iten, and it is only 15km from the Eldoret International Airport.
Images below:  See us on google maps – Here