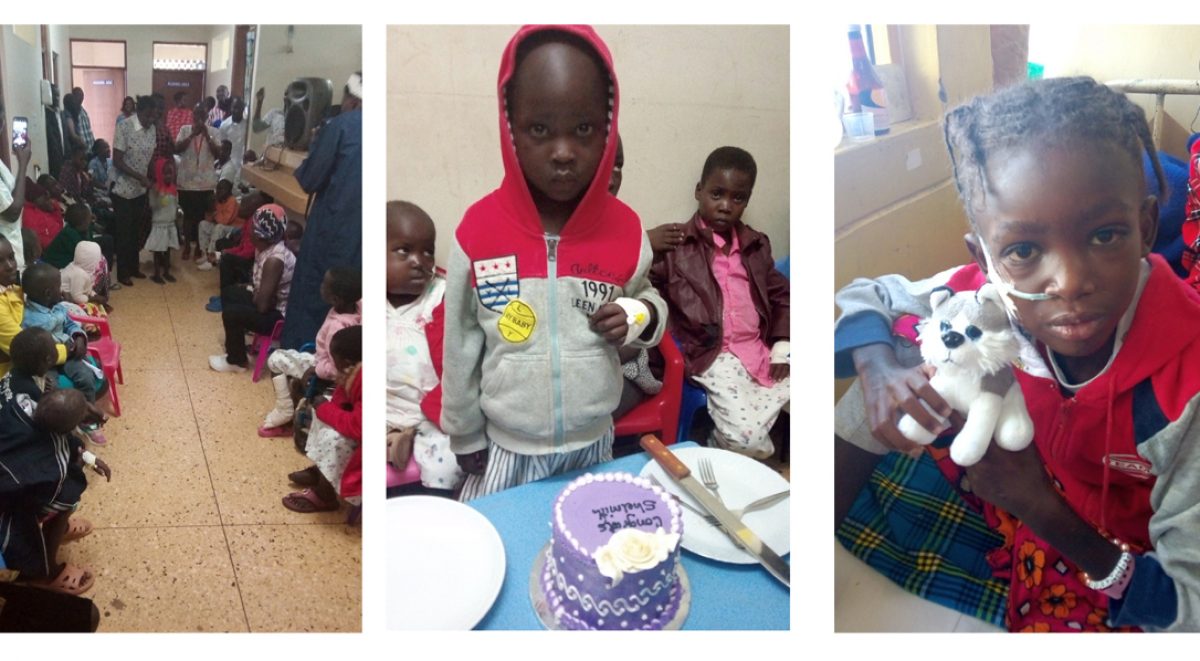 We had a special day at the hospital this week, our cancer ward was full of lively music, blaring loud with Stevie Wonder! The Nurses, Doctors, and parents came and danced as the corridor was full with 49 young patients.  They were gathered to celebrate.  Shelmila, who comes all the way from Malaba, far West in Kenya, had successfully finished her treatment of Chemotherapy.
No little feat for a girl of seven!  I wish I could show you how the other little kids clapped and cheered as she was brought down the ward, kids as young as three or four, screaming as if she had won the World Cup.  And in many ways she had more than won the cup!
  Sitting by me was little Diana, 9 years old (See picture).  She's just come from the Masai Mara, three weeks ago.  Her mother, Neema told me that she became so sick that she could not walk across the hut they live in, so thin that she could not stand up without falling, so lost she could not utter a sound, not even to cry.  The mother was told, 'Try Shoe4Africa' and our ambulance was sent to bring her.  The journey took all day.  After two weeks, she has started walking… (she even danced a little with me at Shelmila's party).  And as I watched her, watch the proceedings, you could see the positive impact this party was having on her.  She can't wait for her treatment to be completed, and she is sure that she too, like Shelmila is going to beat the disease and graduate with the hospital staff making her a VIP.  Most of our kids come with absolutely nothing but the clothes on their back.  We buy Toys and the power of giving a little stuffed animal is amazing, till you realize, like in the case of Diana, this is their first ever gift, in their life.  Sometimes the littlest things mean the most.  Thank you to our supporters for caring about these kids.  I am sorry I can't describe better how much you are helping, but for these kids your help is their world.