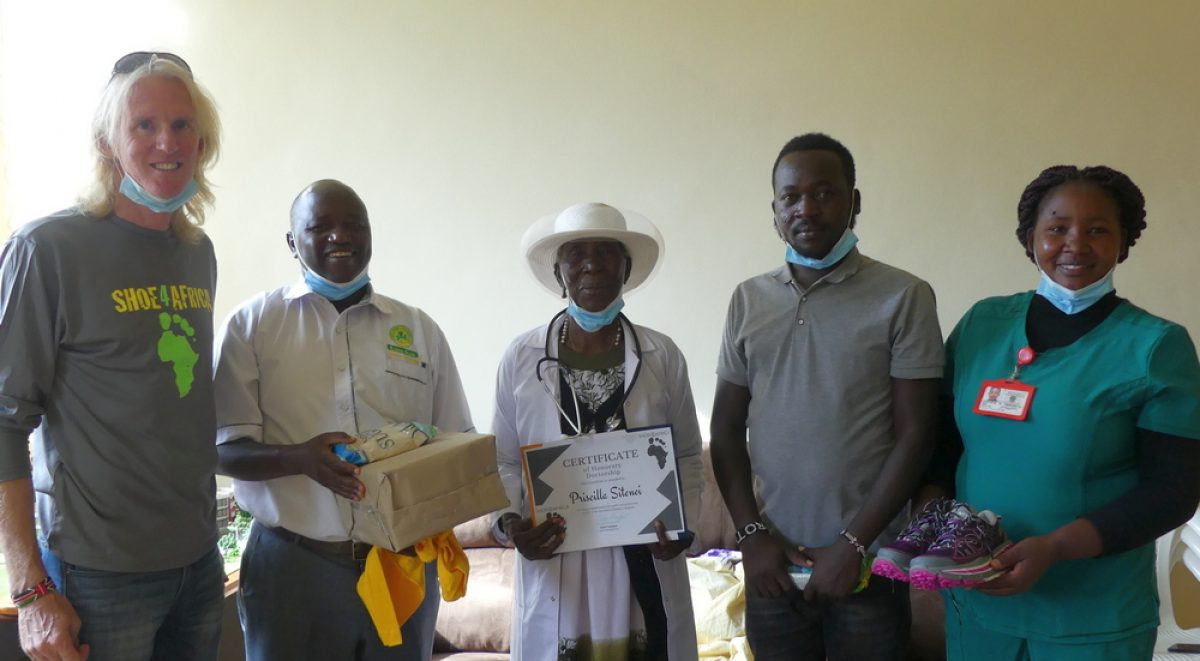 The dream of a young child, born in 1923—Priscilla 'Kogo' Sitenei—came true a whopping ninety years later. When this child was about eight years old, her mother died. Immediately, the young Priscilla harbored a wish to become a doctor to take care of and heal people. As an orphan, life was hard, and without a mother, nobody cared to take this Nandi girl to school. Besides, in colonial Kenya, this was not an option even for a wealthy African child. In her twenties, Priscilla, true to her calling, became a village midwife. She was always being called on near or far, especially for the difficult births. She had this inborn talent and often wished she had been given better chances in life so she could have furthered her education, studied and become a Doctor.

Fast forward to when she was 90-years old, eight years ago. Her great-great-granddaughter did not go to school after the fees had been paid to a private school. Instead of wasting the hard-earned money, she asked, could the school fees be transferred over to herself? Could she enroll in a primary school alongside the five-year-olds as she still desired to "use her experience and train to become a qualified medical doctor.

"Last month, she started class seven at the Leaders Vision School in Ndalat, Nandi County, where she has become a role model for the community. Headmaster Sammy tells me, "Before Priscilla arrived, the boys vastly outnumbered girls; now we have the opposite." Furthermore, the school has risen to be one of the best in the county, with outstanding results across the board. Priscilla became a celebrity as the world's oldest primary student and was invited to fly to France to meet the First lady as a representative of the Girl Child. Recently, a film has been directed about her life, and soon, she will be flying to NYC to talk at the United Nations.

However, at our Shoe4Africa Children's Hospital, we decided to make Priscilla's dreams come true right now!We invited Priscilla to visit. Upon her arrival, we awarded her a stethoscope, a doctor's jacket, gifts, and an official certificate bestowing her an Honorary Doctorship of the Shoe4Africa Children's Hospital.
Therefore, at the grand old age of ninety-eight years (99 in August), her dreams have finally come true!

PS: And, as we have running roots, we had to give her her first pair of running shoes.