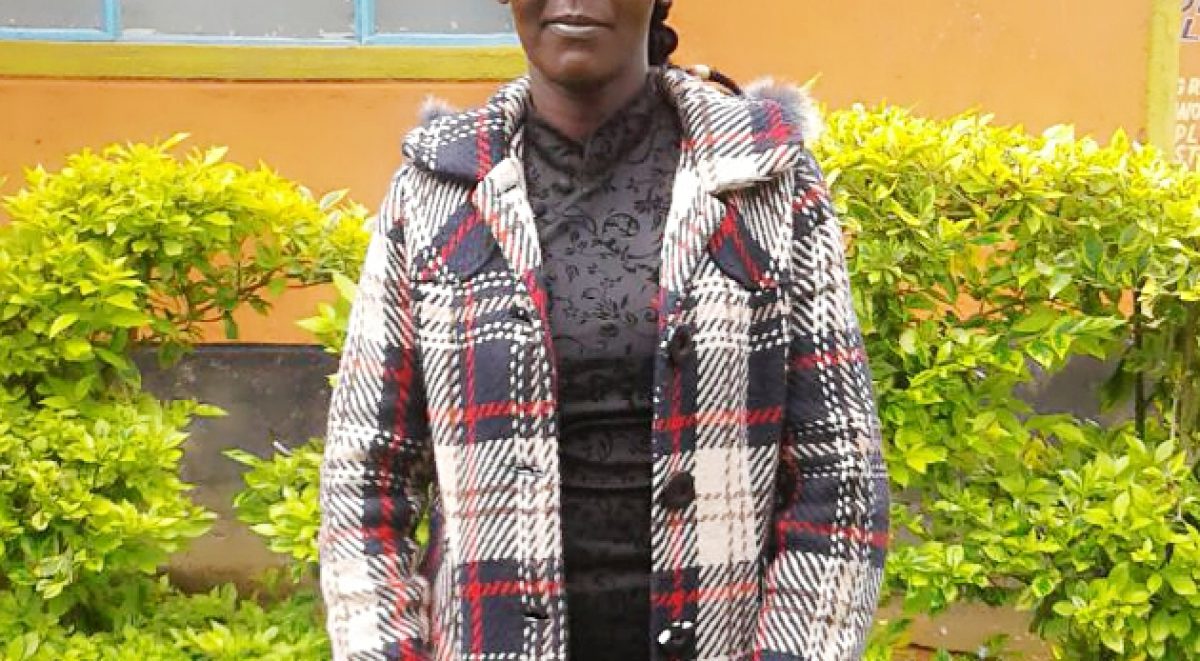 Caroline's story
For Kenyan high school girls who unfortunately get pregnant in school, there is almost always no second chance. They are shunned, their family is disgraced and that mistake is never forgotten. A mistake made in a girl's teenage years, becomes the mark that changes the trajectory of her life in a negative way.
Worse for Caroline Maritim as she was already much older than your typical 9th grade student. She was in her twenties; many years older than the 9th grade age group (Kenyan high schools are graded 9-12). Often students in rural Kenya start school late or miss some years because of hardships at home, or tuition fees.
The mistakes of Caroline's ended in an unwanted pregnancy in school. Caroline had to drop out of high school. She was expecting twins.  As if the birth of Caroline's twins was not enough, she was shunned by her own family who wanted her to leave as she had "Shamed" the family name, and finally (in a country where there is zero social security) had to take refuge with an older man. She then, against her will, had three more children.
Every day on her way to the market she'd pass by the new site of the Shoe4Africa Secondary School. Finally the community had a public secondary school.  She had no money to pay for a private school.
One day Caroline gathered the courage to visit the Shoe4Africa Secondary School. When Caroline walked into the admissions office, her appearance was clear to the staff that she was perhaps looking for admissions for her child. No one could have guessed she was there to request admissions for herself. She had enough odds stacked up against her; as a second wife, in deep poverty and mother to five children.
After the Shoe4Africa school staff discussed, they were all in support of Caroline joining the 9th grade. She was so happy, never missed a day of school and achieved an average GPA of 3.9 all through the rest of her high school years.
Caroline was the very first female student at the Shoe4Africa Martin Lel public secondary school to attend a university.  She was also the first female in her village with that honor.  She went to Kenyatta University in Nairobi Kenya and studied to become a teacher.
Today she teaches at the Shoe4Africa Martin Lel Public Secondary School. Her twin daughters have enrolled this year; Caroline is their university qualified math teacher. Shoe4Africa is so proud of Caroline and the lives she is now touching every single day.  She also counsels the students, especially the young girls, and does through a storied experience.
She said her message to the Shoe4Africa team was, "Thank you.  This organization gave me a second chance when I thought there was none.  As a young girl I made a mistake" (as many of us do)