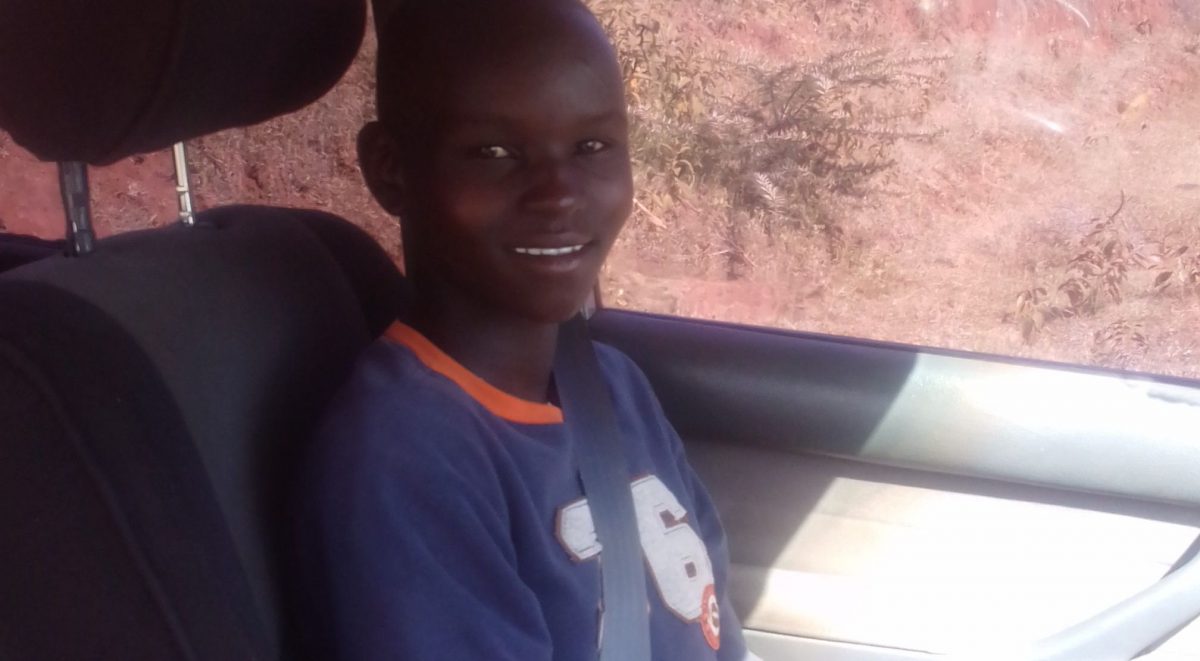 A few years ago, maybe two, we held a talent race at a primary school where a young girl showed true grit and determination digging deep and winning a race.  So we have been following her for a couple of years, promising that when she comes to the secondary we will support her.
Her family is very poor, and there are many hardships she has faced; yet she is a good fighter.  So this week, to get her feet wet, we took her to the famous Brother Colm training camp.  It is three weeks but she's just going for four days, to meet the girls, she the work, with the hope of next year going for the entire camp.
I have a feeling that Lydia's destiny will be dramatically changed by her running, for her and her community.  Time will tell.
Pic shows Lydia leaving the farm and setting off to chase her future.