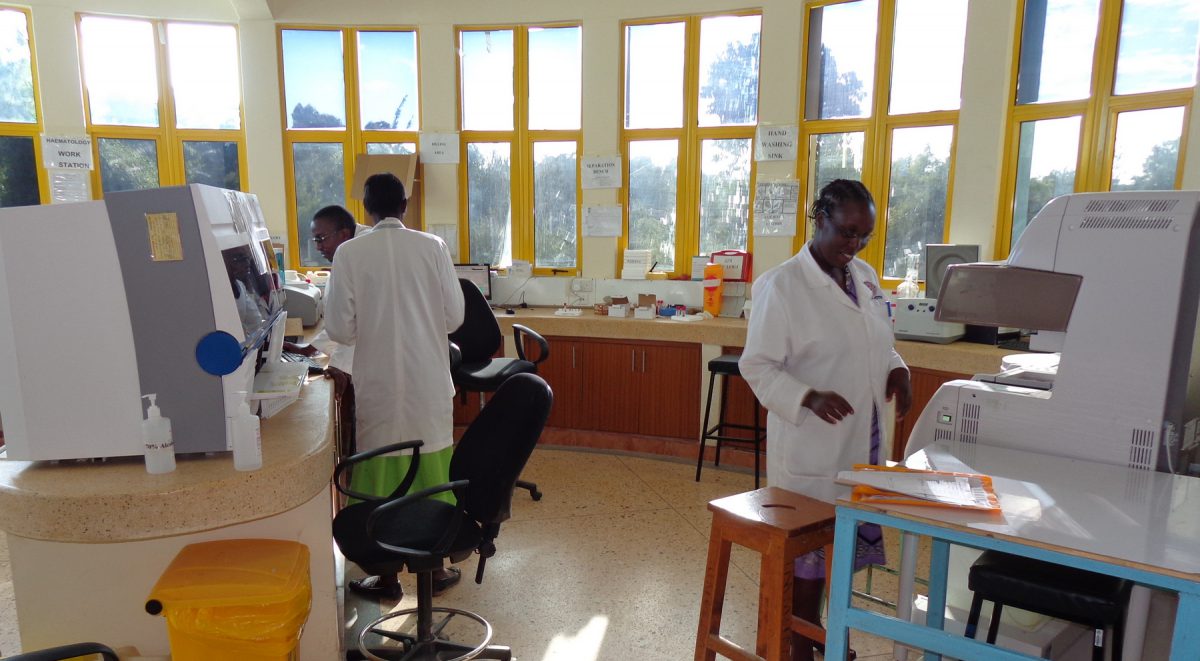 1.    Our labs tests over 150 patients daily in less than one-hour test results turn around.
2.       Most common illnesses for outpatients are typhoid (and infectious bacterial fever with an eruption of red spots on the chest and abdomen and severe intestinal pain) and malaria.  About 40 of 150+ are complicated test cases, like cancer. These take two days (other government hospitals take 14 days for cancer test results).
3.       100% of all prescriptions are filled in The Shoe4Africa Public Children's Hospital pharmacy.  We have heard reports of 50% and below for other hospitals in Kenya.
4.       The Shoe4Africa Public Children's Hospital has a 100% success rate in mitigating medicine and medical supply theft internally and externally.
How it works:  A system tags a patient with a number from triage all the way to discharge, governs all medications given to the patient.  Example: John Smith is triaged in with code number 8080, all his medical supplies and medication cannot be signed out without that code. When John Smith is discharged, the attending Dr. and nurse go through John's chart crossing off and confirming all prescribed 8080 supplies and medications against the pharmacy bill. No supplies or medications can be given without a patient's code number against it.