We are powered by Donors.  Donors are our partners and as such deserve that all funds make the biggest impact possible.  Every single dollar counts; don't think your donation won't make a difference, it will.
What we don't do – pay anyone a six figure salary.  In fact the total of all our salaries are less than $50,000 after tax. We don't have an office in NYC – we work from our apartments to save costs.  We don't pay other charities ('partners') to do the work we do as many 'middlemen charities' are starting to do. Else wouldn't it be more honest to just tell you to donate directly to that partner that they (obviously) trust and spare the inefficiency of double-pay?
What we do?  Critical work; Save African Kids Lives.
You can help in many ways.  Sharing our story – maybe you are in the health/education world, maybe you know someone in a foundation (maybe you are in a foundation).  Introductions are the beginnings to wonderful journeys.  Of course plain and simple donations work great (hit the red donate button), and there is a campaign funding – starting a campaign is a perfect way of you joining the journey with us.
Start a Campaign using our totally secure website.  It literally takes two minutes to set up a campaign and we will customize the amount you wish to raise.  Have a look at a campaign SEE HERE (this one is running a half marathon but it could be for anything, biking, juggling, a birthday) to get an idea.  eMail Us  and we will get you started.
Tell people why you are helping Shoe4Africa.  One partner told his friends, 'I was truly fed up by overpaid charity workers saying they were helping my fellow Africans.  So I looked into Shoe4Africa.  Turns out my uncle, Peter Njenga, had taken his daughter to this charity's hospital.  He gave me the thumbs up.  They are truly saving lives daily.  I checked out a number of other charities and the bottom line was this charity works.
Shout about it – send your page to all your friends, your Facebook, LinkedIn, Instagram, twitter friends, your spouses friends, work friends – everywhere!
Ever thought your donation won't make a difference?  Think again and join Team Shoe4Africa.  Please be the voice for these kids; they need you!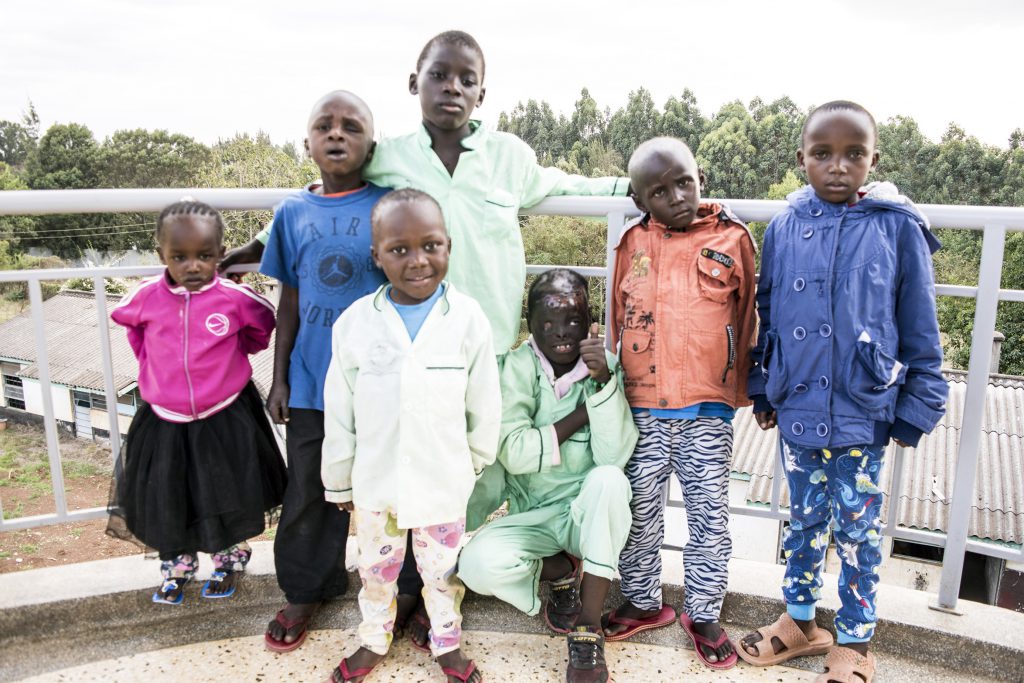 "There are countless charities to choose from, and many do good work.  But a precious few can say they dramatically improve or save people's lives in a cost-effective way, and then back up their claims with hard data." N. Pitney.
The Shoe4Africa foundation, through the Children's Hospital and through its public schools, is making a dramatic difference in the lives of many African kids.  Every Shoe4Africa project has been built in a sustainable and extremely cost effective fashion.
High School/Uni Ambassadors
WHAT: S4A Ambassador School/Uni Chapter
WHO: Young adults who are passionate about Saving and Empowering African Kids lives.
HOW: Gather your friends and make time to start this project.
WHEN: No better time than right now!
GET INVOLVED
Thank you so much for your interest in starting a chapter and to be on the Shoe4Africa network.
Find a faculty adviser and form a leadership board
Find a related club at school/community and partner with them!
Become an official school organization (talk to your teachers who can help)
Hold weekly club meetings – engagement is key
Stay up-to-date with all things by liaising with our staff
Plan a fundraiser event that is fun for you to do
Raise awareness about Shoe4Africa and our mission
Post on social media, get us hashtagged #shoe4africa
Build a Shoe4Africa Team
Make memories to treasure
What YOU Can Do!
Color-Run or Run-A-Thon! Host a school Run-a-Thon! Runners and walkers of the event can collect pledges prior to the event and then earn money for every lap/mile/etc. completed on the day of the event. Hosting a Run-a-Thon would not only benefit Shoe4Africa, but also allow the students an opportunity to be directly involved in helping to support other students receive the gift of education. If you can't run, host a nigh/day of sports benefiting Shoe4Africa
The proceeds of the 'home-baked' refreshments, along with donation boxes, can really help us
Try and challenge another school or college, or a series of schools!
Our German chapter found that the whole school got involved, the sports department, the head teacher, parents and kids and they raised a ton of money with sponsored laps!
Princeton University holding a color run for Shoe4Africa!
Local Shop Donations! See if a local shop (coffee shop, restaurant, etc.) would be interested in donating a percentage of their sales for the day. REMEMBER! Be strategic about the dates of these fundraisers. Think about what people are buying at their time of year- is it warm, will they want frozen yogurt, etc. You can approach the subject by promising the local establishment that you will send more traffic their way on the day of the fundraiser. Or, you can get creative! If the shop doesn't want to donate a percentage of sale, ask them if you can sell some Komera swag from a small table in their shop. Where there is a will, there is a way
Social Media Stars! Social media is really important to Shoe4Africa, it is our voice to the community. It allows us to introduce shoe4africa to those who otherwise would never know about us and our programs. It allows us to increase our donor base, which greatly impacts our ability to provide better programming to the scholars.
For all, and for everyone.  Get Involved — along side us!
Host a Project Meeting, group run, or an intimate event in your city about Shoe4Africa, and we will see if we can get our Founder and CEO, Toby to come.