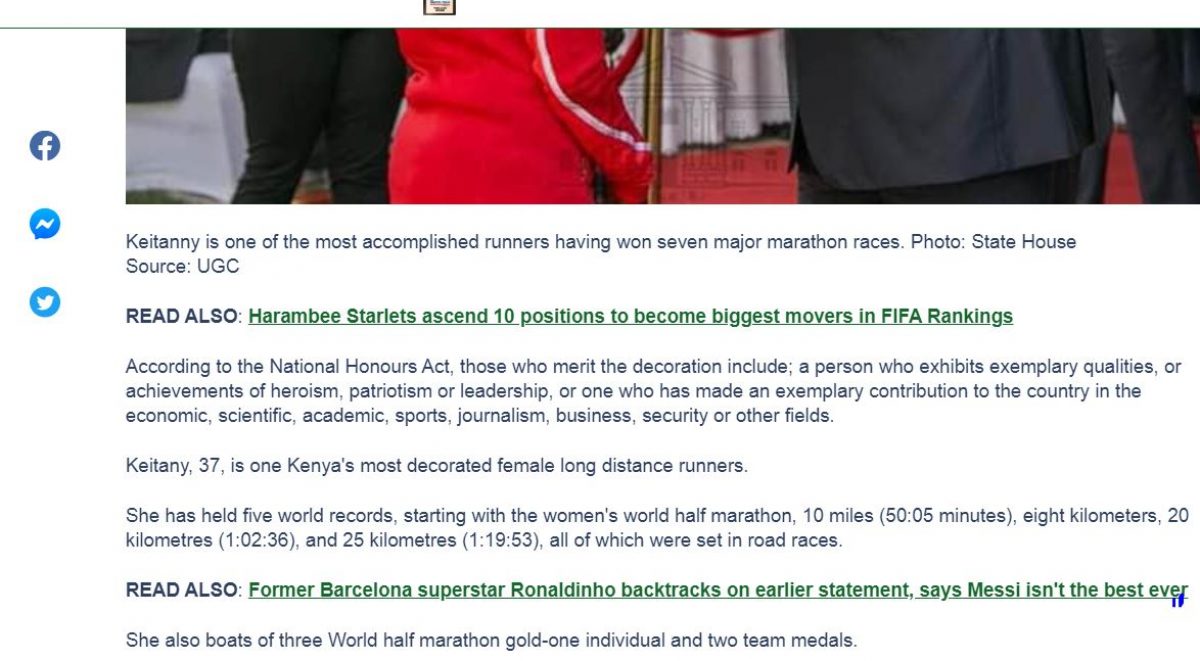 Great article in Tuko talking of the Kenyan Government giving Mary Keitany its highest civilian honor.
And, as the article nicely points out, our foundation honored Mary in 2018 as we opened the Mary Keitany Shoe4Africa School.  And she continues to be honored with our Disco Dorms, coming soon!
Congratulations Mary!