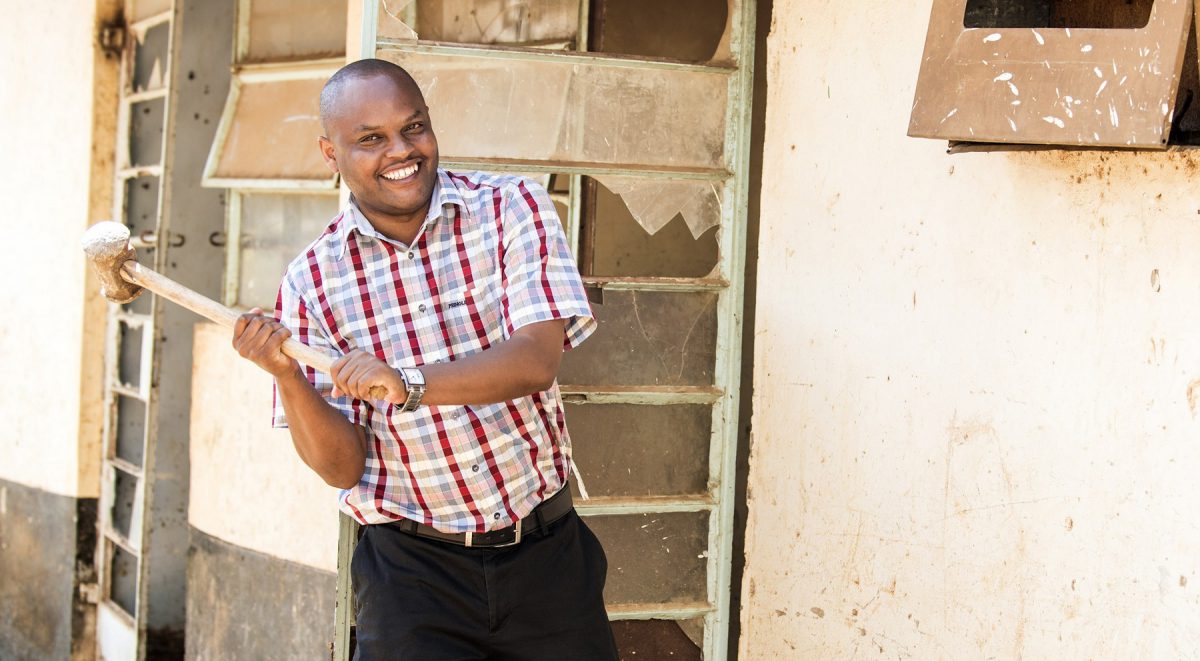 The CEO of MTRH, and Shoe4Africa Hospital board member, Dr. W. Aruasa is seen here smashing down the walls of the old building that will be replaced with a new building that will be a Music Therapy center.  this is a brand new asset for Kenyan public health, maybe even in the private health too (I think).
Definitely an exciting chapter will begin.  Right now we are looking for the end of July to be the opening dates for both this, and the Arts Education Therapy Center which will be next door.
Thanks to Shoe4Africa Sweden for some fab fundraising!