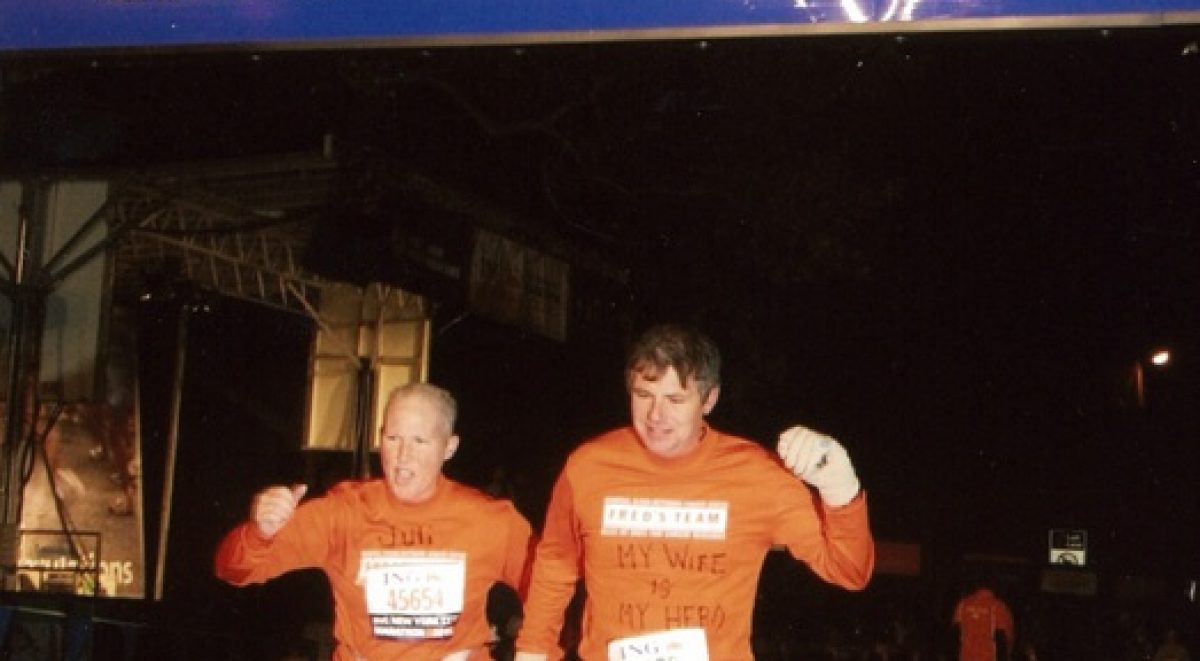 Donor Spotlight.  In 2006, Juli Anne was fulfilling a dream; to run the New York City Marathon.  The race promo said as much: 'One race, 37,000 stories'.  Seven years before, Juli was diagnosed with cancer.  It is hard enough to run 26.2 when you are healthy but she did it whilst undergoing treatment. What a hero, what a journey.
By her side, is Doug; they'd wed 29-years earlier.  I can't imagine how emotional that day was for the pair.  As Juli fought the disease, Doug was hit by depression.  The disease is so cruel and unrelenting.  In 2008, the cancer crept into her bones.  She'd just completed a triathlon, living by her favorite quote, "Never, never, never give up."  (Churchill).
Juli battled bravely for eleven years against cancer, till May 19th, 2010, but the story has not ended.  Doug chose to keep her legacy alive, thus our new cancer hospital will be called The Shoe4Africa Juli Anne Perry Children's Cancer Hospital.  Thank you Doug, you are a hero, and know the spirit of Juli Anne will live with the thousands of children who will benefit, because of her being.
If you want to name a room, ward, wing, in honor of a special person, like Juli, please let me know.