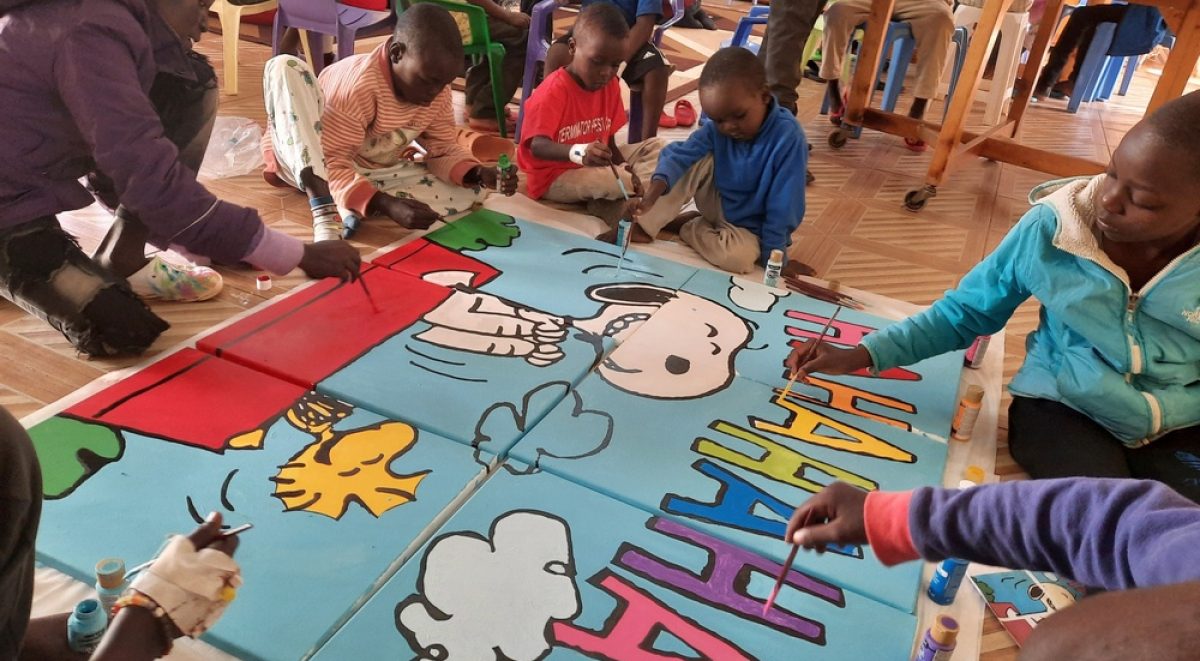 What has that to do with charity and Shoe4Africa you may ask? Well the Foundation for Hospital Art, painting a brighter world, is celebrating the life of Mr. Schultz who was born in 1922- and lived till 2000.
"Our nonprofit is dedicated to making hospital visits a friendlier, more hope-filled experience for patients through the power of art—and who can do that more effectively than Peanuts?" said Scott Feight, Executive Director, Foundation for Hospital Art. "Charles Schulz created indelible characters who bring joy to all who see them, which is why Peanuts is such a perfectly aligned partner for the Foundation for Hospital Art."
So, our hospital was a recipient of the program, and we received a kit through the post! Our little patients set to work at once!