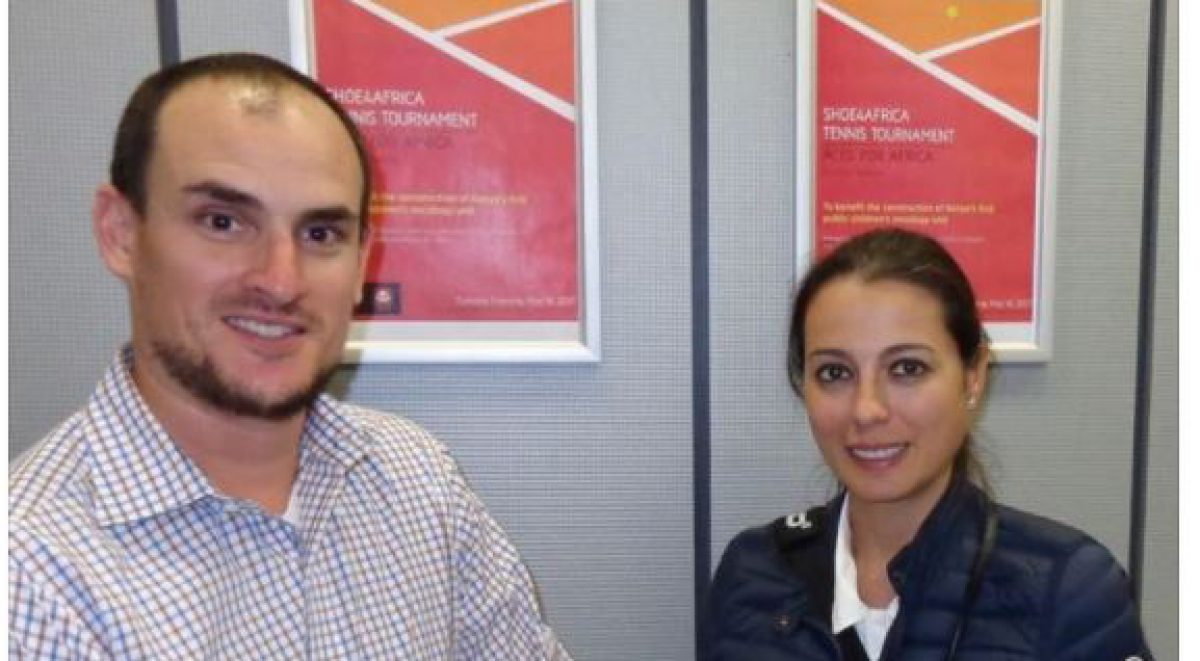 Yes, today is the third annual Aces for Africa, a tennis tournament in NYC organized by our Chairman Dave Siegel and Board member Zeynep Inanli (A former tennis pro herself).
All our former Champs will be playing but let's see who will win tonight?  At Queens City View, the borough of Tennis!
Press Release:
Serving for a cause — business leaders teams up with tennis pros in charity tournament for Shoe4Africa's first children cancer hospital in Kenya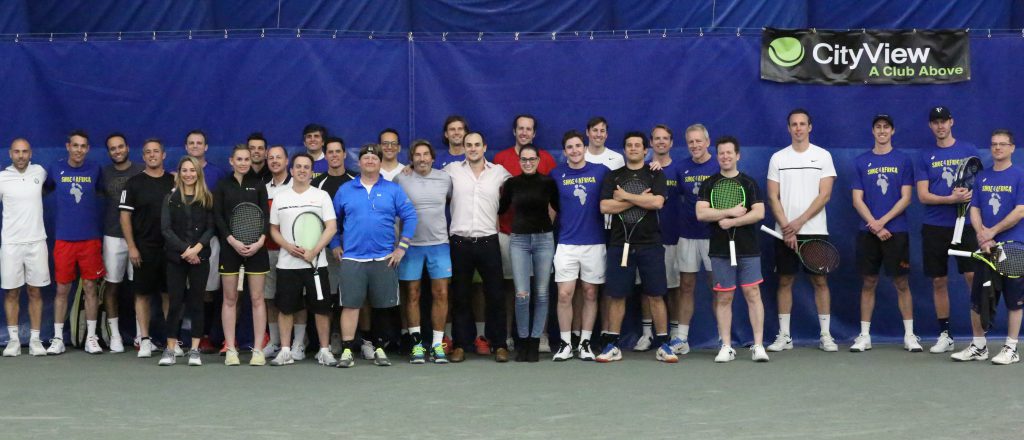 New York, 25 April 2018 —— Peter Worth and former pro tennis player Juan Carlos Parker took home the "Shoe4Africa — Aces for Africa" title on April 25, fending off challenges from a strong field of 14 pairs of tennis enthusiasts from the business sector and accomplished professional players.
All former champions of the tennis tournament, including last year's winner and Player of the Match Ron Sussman from Sussman Education and former pro player Jonas Mouly, returned to the City View Racquet Club on Long Island this year.
The Worth-Parker duo knocked out renowned philanthropist Whitney Tilson and former pro player Will Boe in the semi-final, before they went on to defeat Lee Rubenstein and former top 100th ranked ATP player Fredrik Jonsson to claim the trophy.
Aces for Africa is a brainchild of David and Zeynep Siegel to raise funds for Shoe4Africa — a non-profit organization aiming to construct a cancer hospital in Eldoret, Kenya, adjacent to the first public children hospital in East and Central Africa that it opened in August 2015. The event has raised over USD 150,000 since its birth in 2016.
"For the third year in a row we were able to support this wonderful cause with an extremely competitive group of tennis players," said David Siegel, chairman of Shoe4Africa. "Fortunately, we are happy to shine a light on the children of Kenya who desperately need someone looking out for them to improve healthcare and educational infrastructure. Zeynep and I are looking forward to growing the tennis tournament and raising awareness in years to come."
Eminence Capital CEO Ricky Sandler and Impulsive Group CEO Hank Freid were also among business leaders who joined the event this year. While the professional field were made up of star players such as Julien Morel from France, who played on the ATP tour until 2001, as well as Kyle Keigerman, Jon Pastel and Mary Clayton — who played for Princeton, Davidson and Duke respectively.
Tilson, who won the Player of the Match title in 2016 and participated in all three editions, said he "had a blast" every year. "It's such a treat playing with such high-caliber players — many played in college or on the tour — and it's all for a great cause," he said.
Toby Tanser, founder and CEO of Shoe4Africa, echoed Tilson's comments. "The standard of play at this third edition was first class, I can't believe most of these guys have real 9-5 jobs and play at this level. It is heartwarming to see these players stepping up to help the less fortunate kids at our public hospital in Africa."
Built on the success of the 150-bed Shoe4Africa Children's Hospital in western Kenya, which has treated over 110,000 patients last year, Tanser and Siegel aim to break ground on the country's first pediatric oncology treatment center by raising USD 2 million.
"We've proved that we can build a hospital and get it running. It is a travesty that 9 out of 10 kids diagnosed with cancer are dying today in East Africa, and we have the interventions to do something about it," Tanser said. "The goal is to start operating the cancer facilities 24 months from groundbreaking. This building will, at once, start drastically changing the odds for the better for those kids."