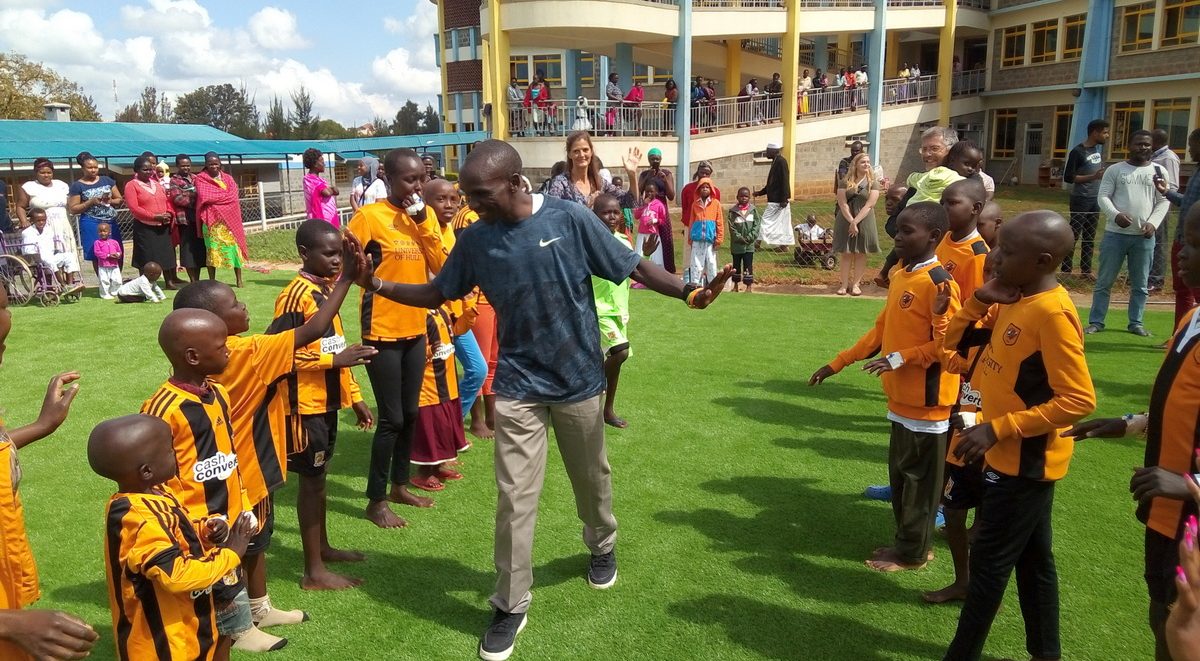 A Kenyan trip of a lifetime!  Mix a holiday with philanthropy. Come to Kenya and see our projects! We've just had a group.. and this is what they did for a jam packed purposeful week…
(FRIDAY) Fly into Kenya and stay the night in Nairobi at a choice of great hotels.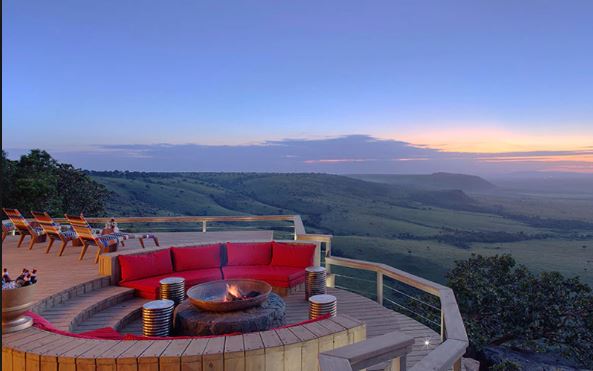 Kenya is world famous for its stunning array of beautiful hotels
(SATURDAY) The next morning, after breakfast we pick you up and drive from Nairobi, through Naivasha, past the Delamere estates up to Eldoret, driving along the stunning Rift Valley, passing the equator and stopping for picture).  You are dropped at the choice of your hotel/lodging.  Boma Inn in Eldoret, or HATC in Iten.
(SUNDAY) The next morning a visit to a local church of a variety of denominations, a quick lunch and then a drive to meet the legendary Brother Colm and spend the afternoon chatting to perhaps the world's most famous running coach, relaxing looking over the Kerio Valley at one of the most stunning views you can imagine.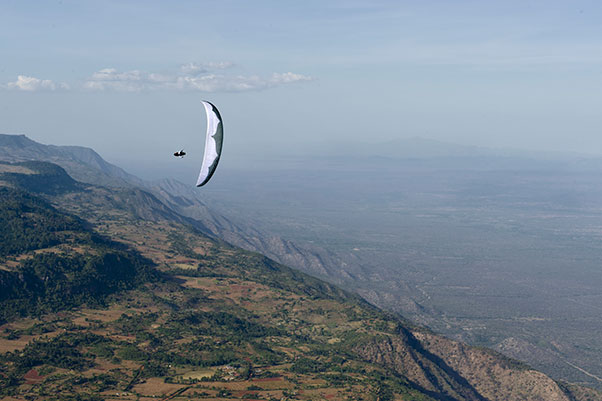 The stunning Kerio Valley
The Kerio View hotel is our setting and the view is unmatched. Colm's history of Kenya spans over 40-years.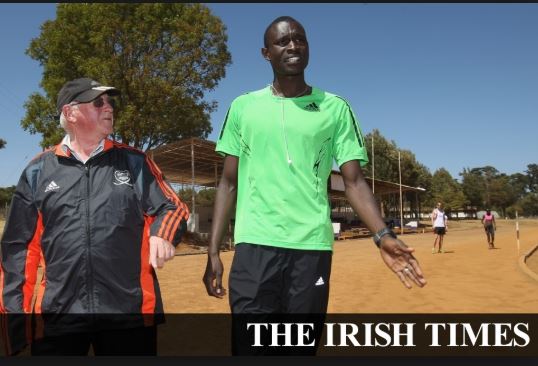 Brother Colm with a world record holder he coaches, David Rudisha.
Next we catch up with a few international world class running stars like Ronald Kwemoi, 3:28 for the 1500-meters, in Iten center.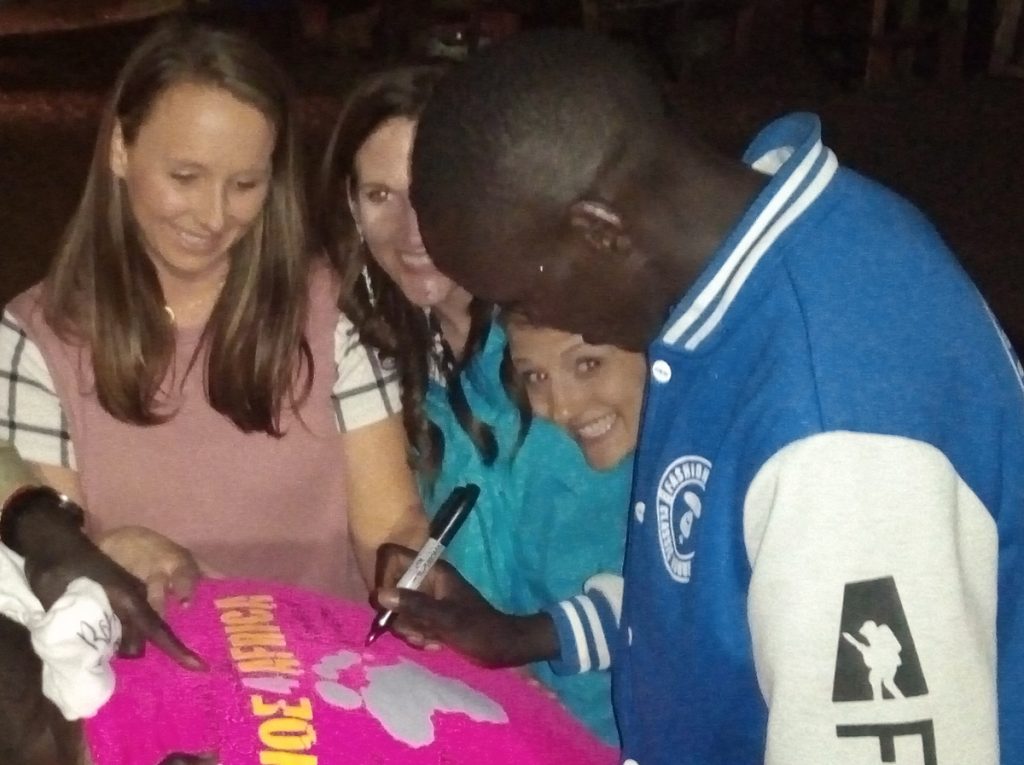 Ronald Kwemoi, with a 3:28 1500m is one of the world's fastest ever runners!
(MONDAY) The next morning we visit the Shoe4Africa Children's Hospital; East & Central Africa's only public kids hospital.  You will meet a ton of kids, hear some truly amazing stories, and find yourself dancing with the kids, handing out teddy bears, watching the staff dance and energize the kids making a lot of new friends (we treat over 400 patients each day).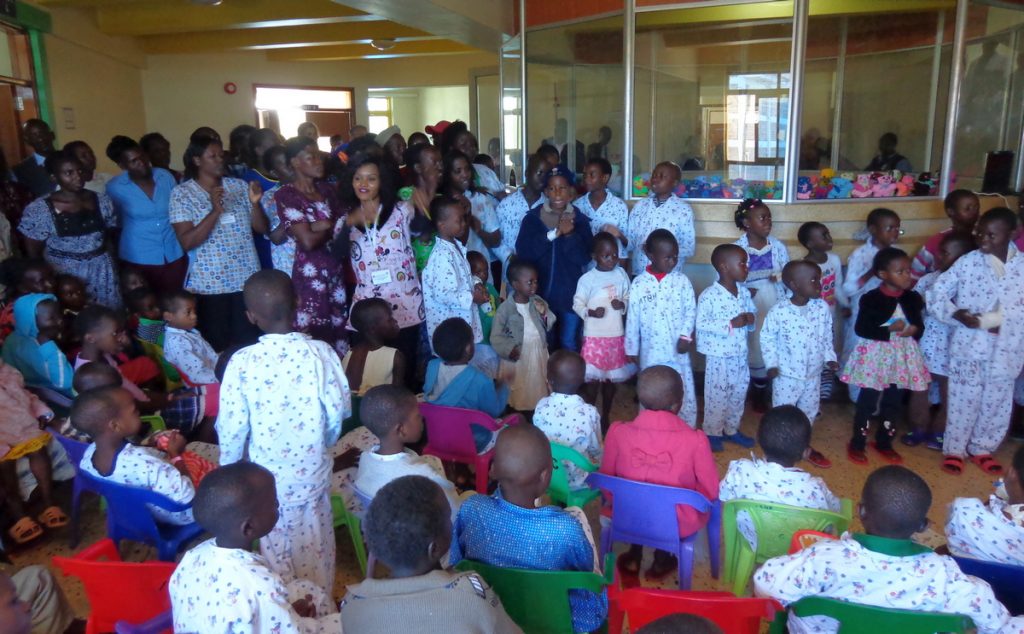 Yep, all these kids want to dance with you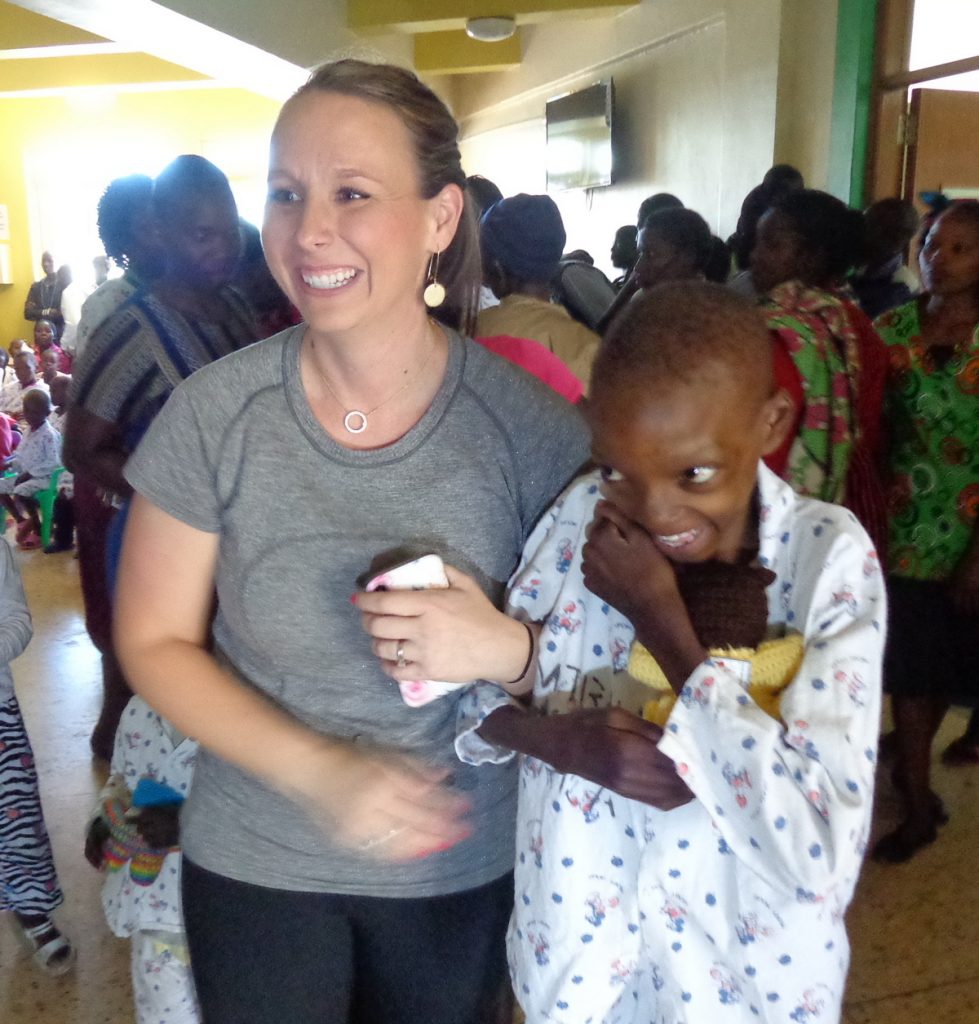 You are going to make friends, like cancer patient Joy, who you'll probably never forget.
In the afternoon we then drive to the Shoe4Africa Janeth Jepkosgei (world 800m champ), past the famous Kenyan Tea fields, to the primary school where the kids have dances also for you to join, and you will swap knowledge telling them about your homeland; they are eager listeners.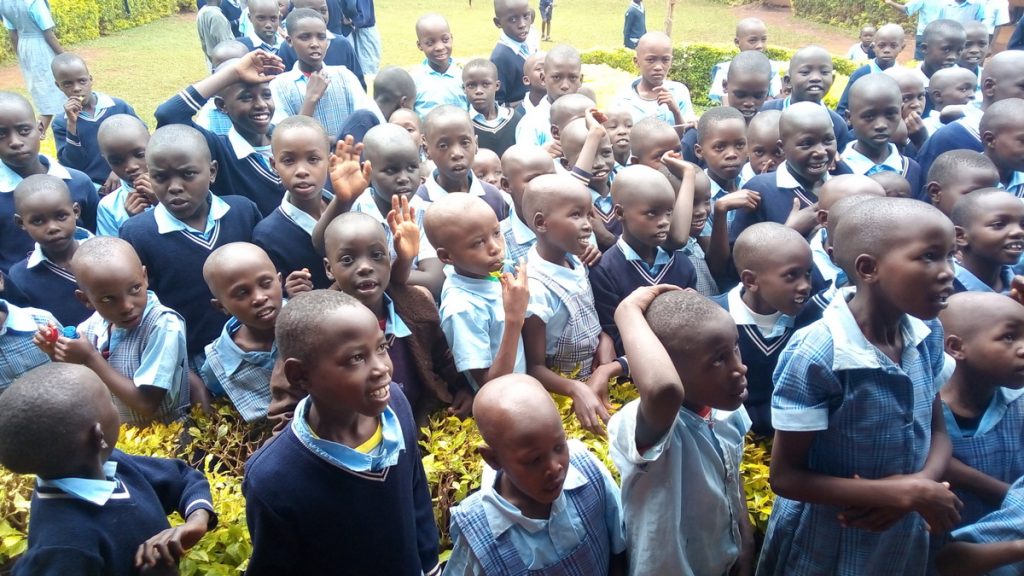 Be prepared to be asked lots of questions!
Shortly after we'll drive to a secondary school, the Shoe4Africa Martin Lel School. Martin won London thrice and NYC twice… it is a school of runners once featured on CNN!  Be prepared for more games and bonding.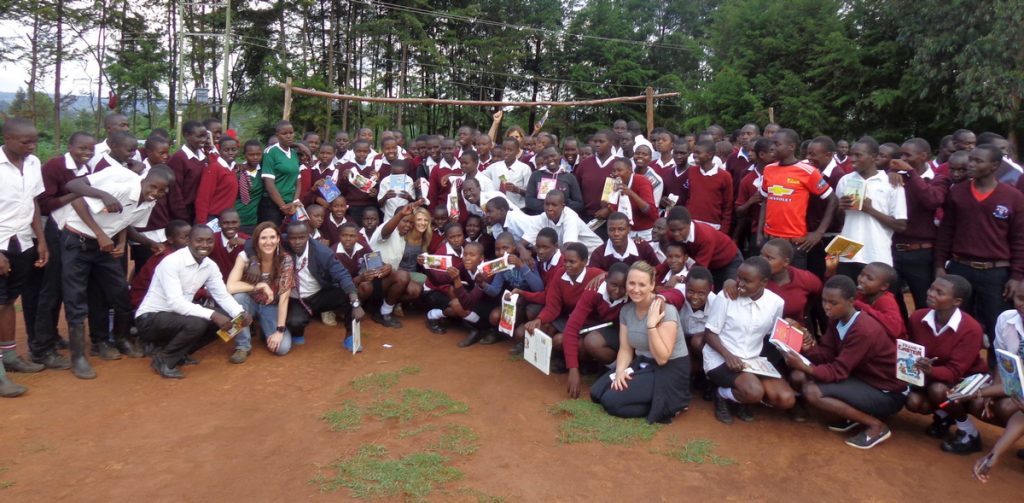 (TUESDAY) The following day the World Steeplechase legend, Moses Kiptanui, the first man to break 8-minutes, picks you up from your hotel and drives you to the Shoe4Africa Moses Kiptanui school – more tree planting, talking, listening to the kids are sharing stories after a stunning drive to the top of the Cherangani Hills past views you can not describe.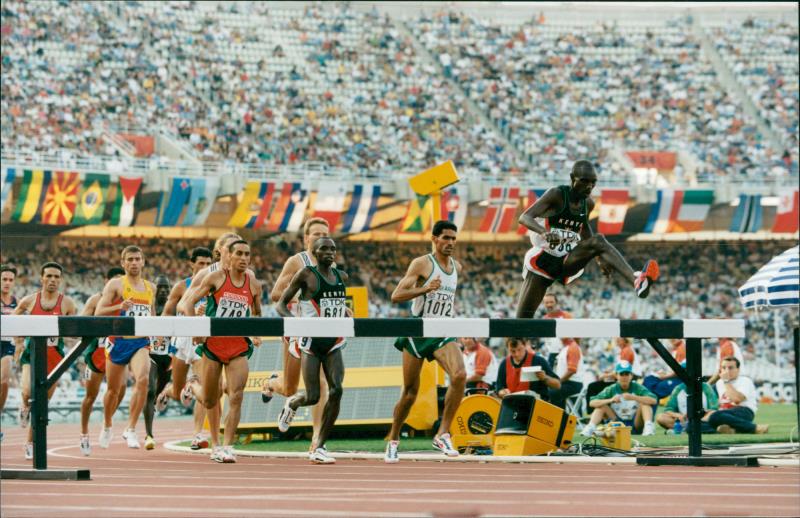 The first man to break 8-minutes for the steeplechase, your 'Wednesday host'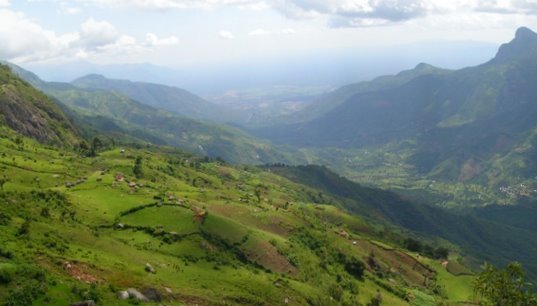 Next some rally driving as we race to a ground breaking event on a new project (another school for Shoe4Africa this time). Get ready for traditional dancing (yes you'll dance too), to receive traditional gifts, hand out candy to the kids, and throw a shovel in the ground.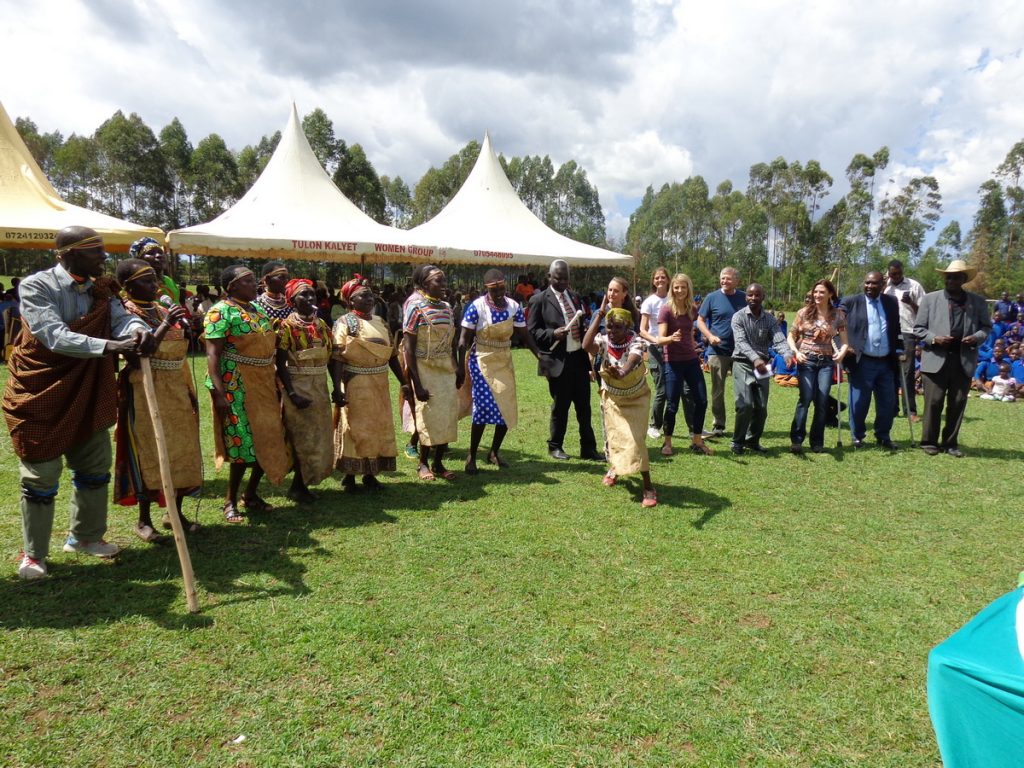 On the way we go to the rural house of an old Kenyan man who was born almost 100-years ago to see how 'Kenyans lived'… we will bring him along too.  Moses takes you to a restaurant in Eldoret when you return and you will meet yet another famous Kenyan runner, or two who (like Moses) have stories a plenty.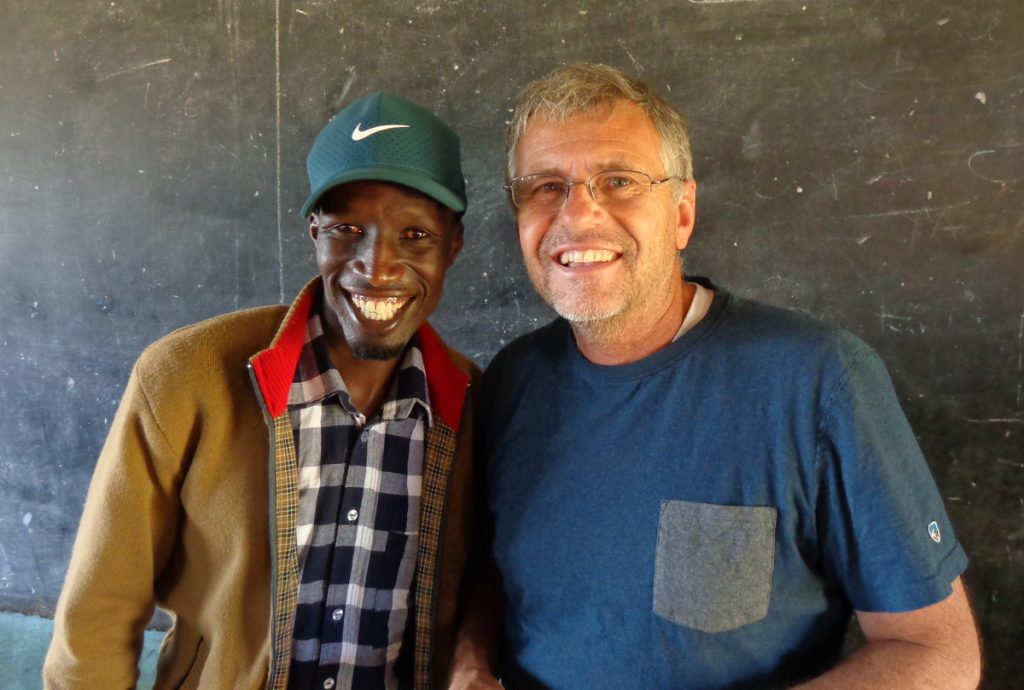 At the school function we bump into Wesley Korir, a Boston Marathon winner.
(WEDNESDAY) The next day you will see the site of our next 'big' project; it will be Sub Saharan Africa's 1st Children's Cancer Hospital (private or public).  As you view the site you will be greeted by (yet) another Shoe4Africa Ambassador, the marathon world record holder Mary Keitany.  After refreshments we are driving with Mary to her rural home deep inside the heart of Kenya.  It was here she was born on top of a hill in the 'middle of nowhere' and we'll spend the day with her and the kids of the newly opened Shoe4Africa Mary Keitany School, playing volleyball, doing the high jump the African way, and running relay races before interacting with the kids inside the classroom.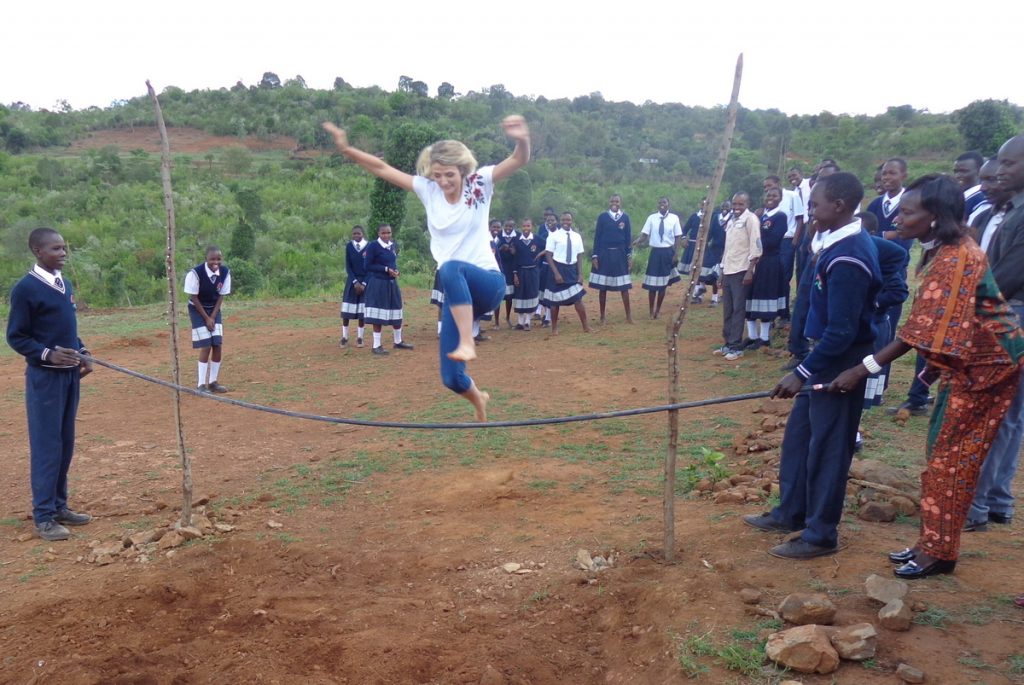 World record holder in the marathon Mary (right) teaches you the African High Jump
The kids are so happy you came and hang onto your every word.  As you leave in the afternoon it is like parting from a great friend.  Our friends brought second hand books to donate and the kids love them.  Mary hands out lots of training gear – the kids get shoes from their hero.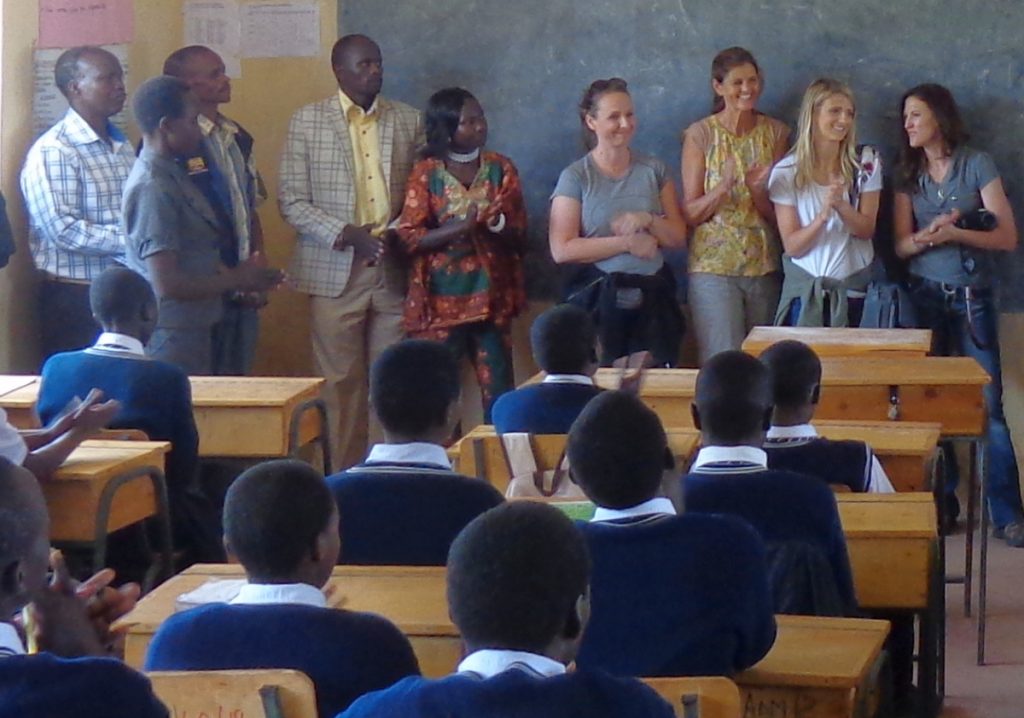 Mary introduces you to the class of kids who have been waiting all morning for you to arrive and have songs and poems to share.
(THURSDAY) The next morning a famous marathoner, who was the runner-up at the NYC marathon, is joining you for the renowned Iten fartlek run – yes, you are going to join the Kenyan runners for a few miles and there are a few hundred, but don't worry, we have a pace car, water, and cameras to follow you. Our runners passed former world record holder Florence Kiplagat!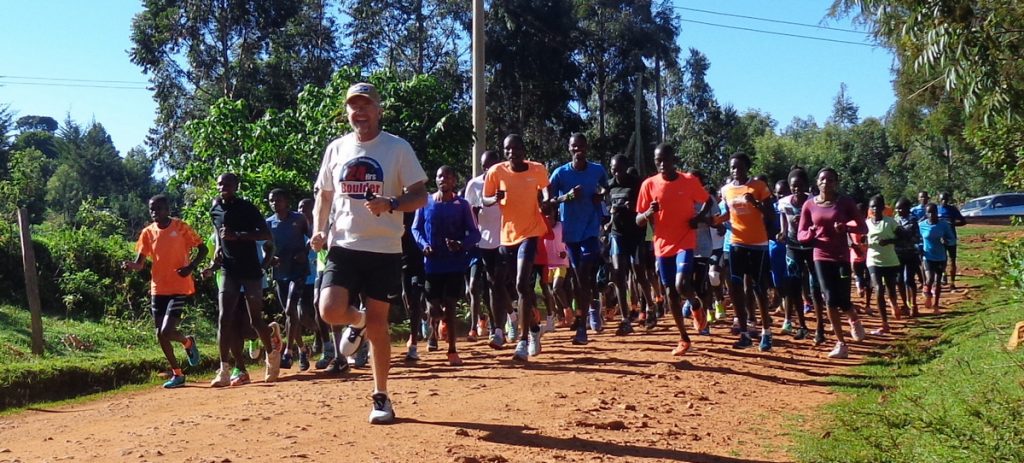 We will visit the famous HATC camp (unless you chose to lodge here), you'll take tea, meet more famous runners, and see where Mo Farah used to come for several years to train in room 25; the place where he developed into being the greatest ever long distance track runner.  Fancy a swim in the pool?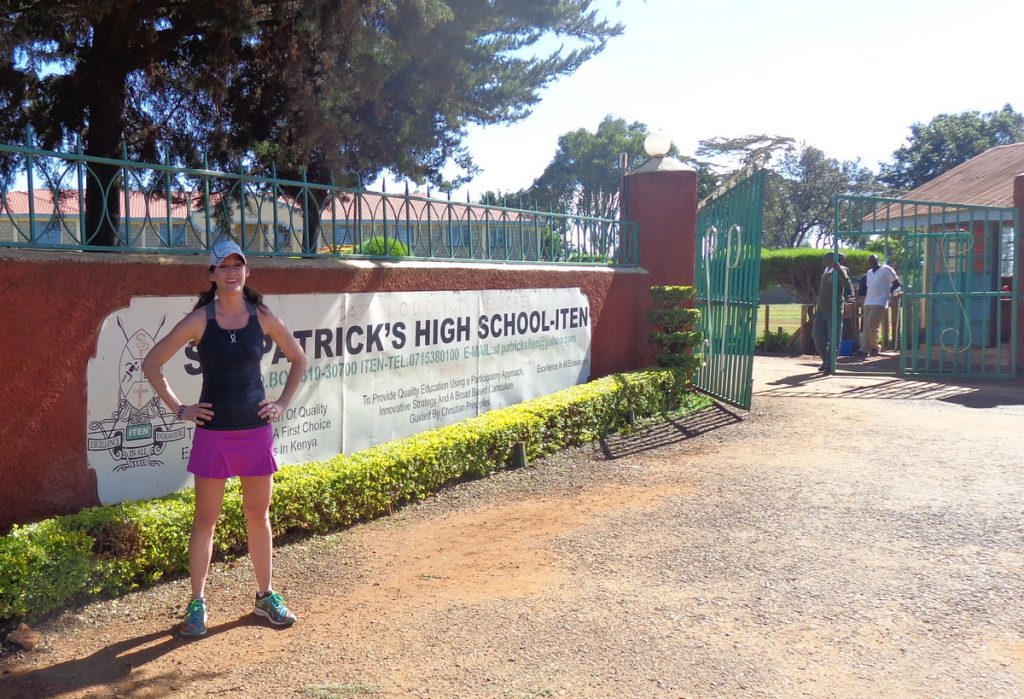 Shauna stops her run outside the famous St. Patrick's high school (at one time had four high schoolers who were sub 4-min milers, and has produced more Olympic runners than any other school in history.  You can visit the 'field' of champions where a series of Olympians have their own trees planted.
Then we jump back in a car and drive to the women's empowerment group – you'll see our avocado project where we grow fruits to give the sick kids, you'll meet the ladies who are part of our domestic violence sufferers group and hear how they are fighting back to make a better life.  They cooked lunch for you.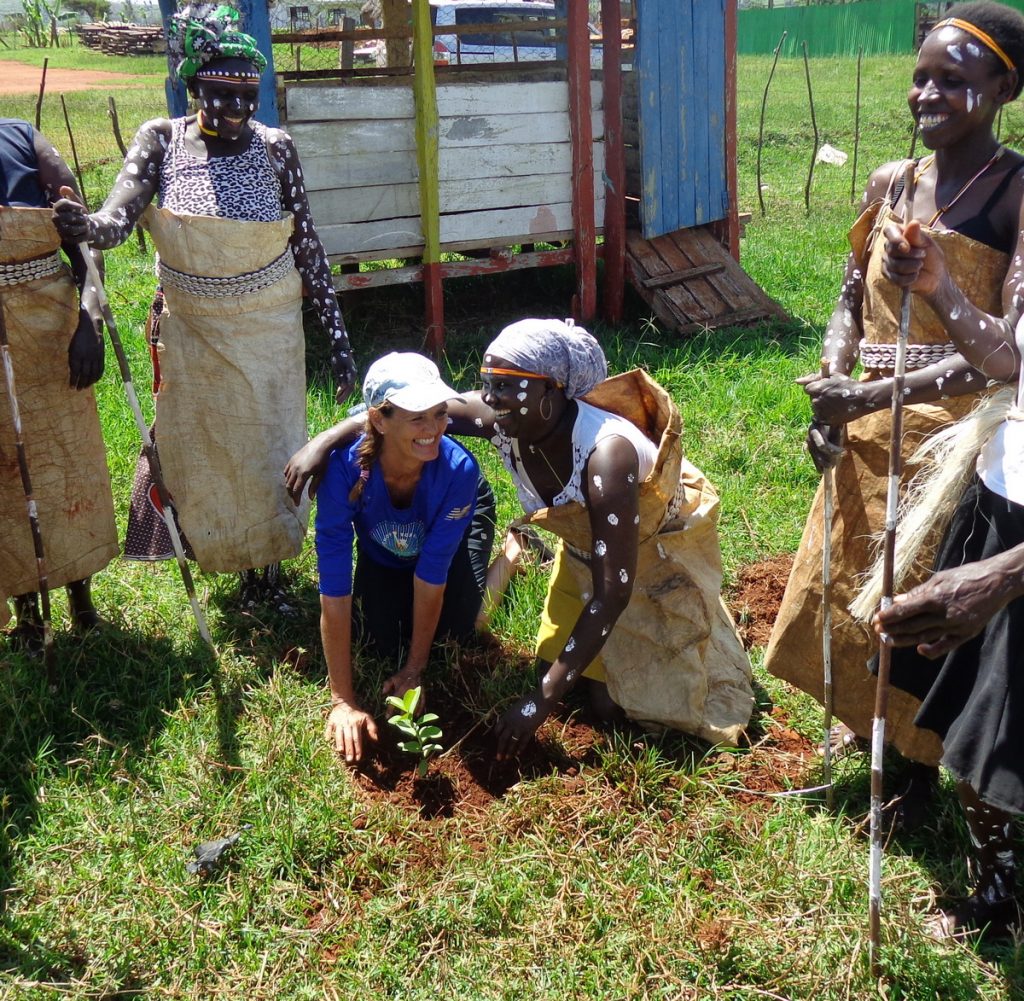 If you ever wanted to hear about the raw realities of life you will hear it.  These ladies, dressed in traditional clothes take you running as a group (it is a slow jog and they sing songs constantly as we travel) through the forest and show you their mud homes, how they live, and give you a sample of Kenyan life. Get ready to plant more trees, milk a cow, run with the ladies back around the village and see their domestic life in full.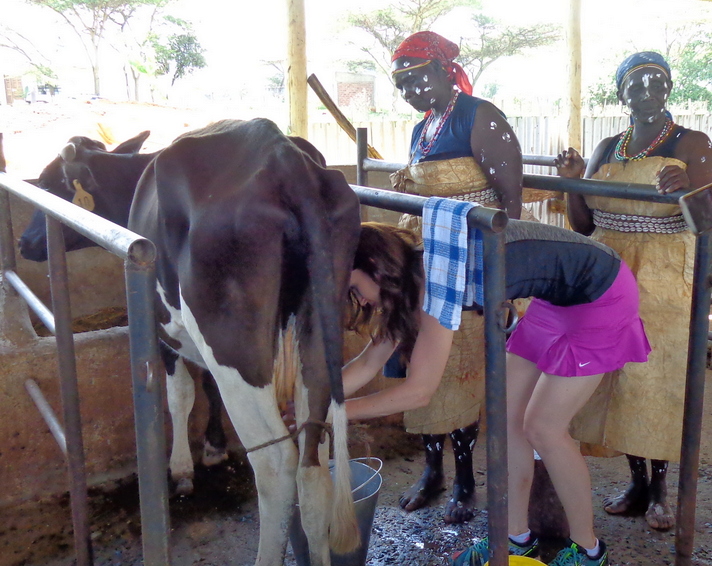 (FRIDAY) The last day it is back to the hospital.  Fifteen kids from the Oncology ward are coming to play football with you (Soccer to the Americans) on our new hospital astro-turf pitch.  It is hard to imagine these are the kids who were getting chemo yesterday; with the music booming everyone's in a great mood.  The world record holder in the marathon Eliud Kipchoge turns up to join us for the morning.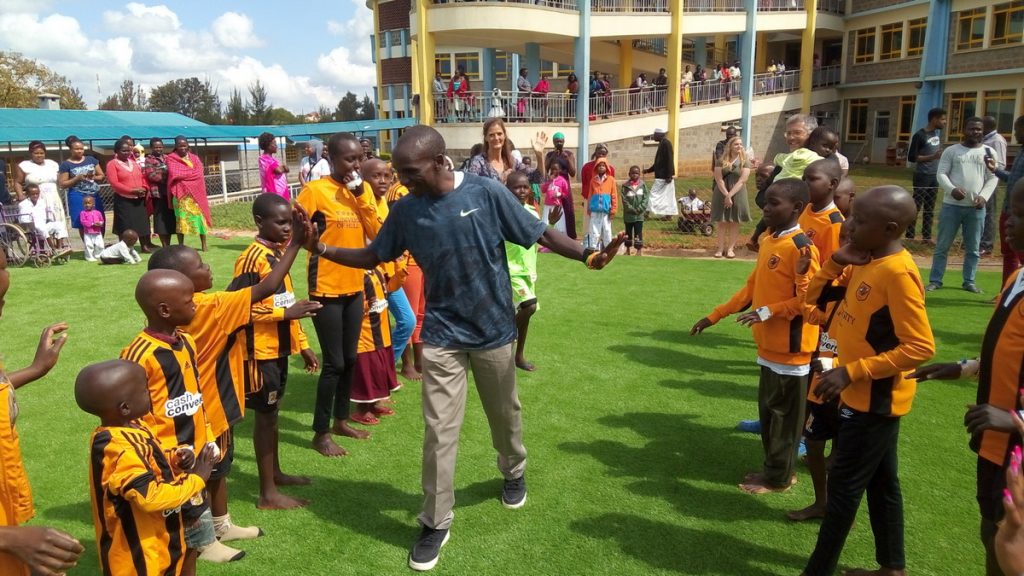 He is coming to play too with the kids (he scores a goal!), also sign pictures and he has got a specially signed book for you to take home!  We then relax in the quiet of our office as he tells you about his motivation in life, and future goals.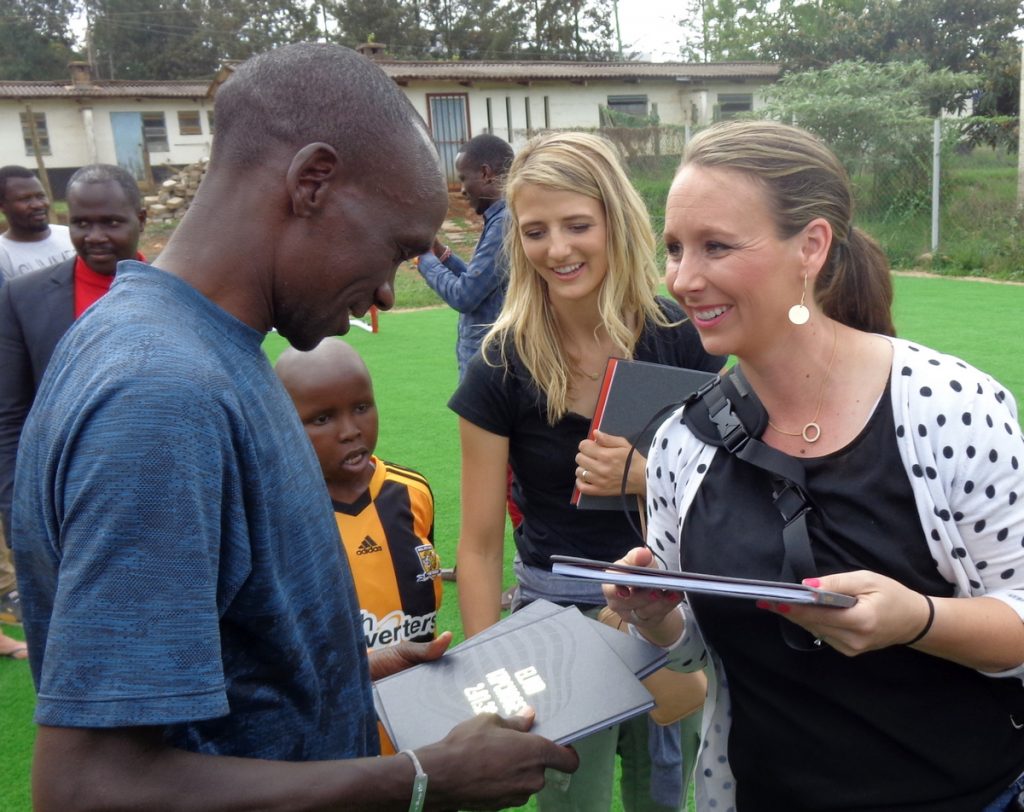 Eliud gives you his signed book for helping the Kenyan kids.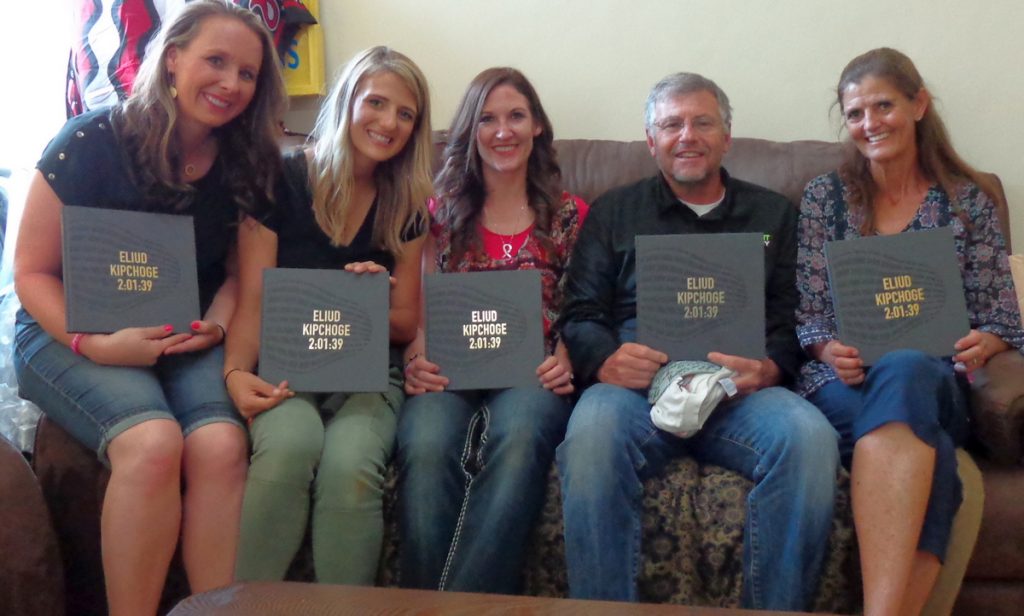 Oops, we are almost ending our week and you have not even shopped for souvenirs!  We take you to the place where the locals shop to get the best prices and most variety of hand made gifts.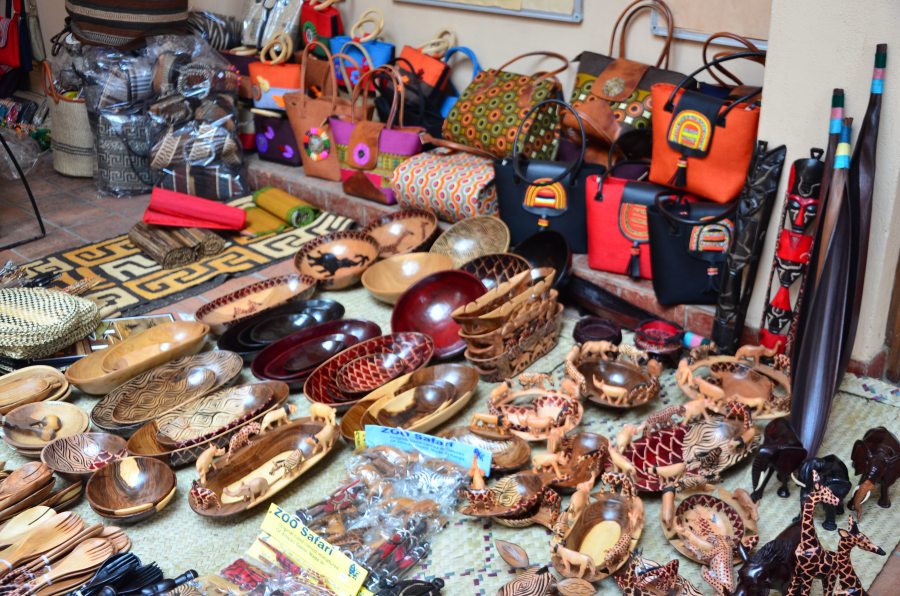 After a leisurely lunch we drop you at the local airport for a quick 40-minute flight to get you back to Nairobi for your evening flight back home!
Some people then fly to the Masai Mara, others relax at the Lamu beaches.. both a domestic flight away (cost around $60 one way).