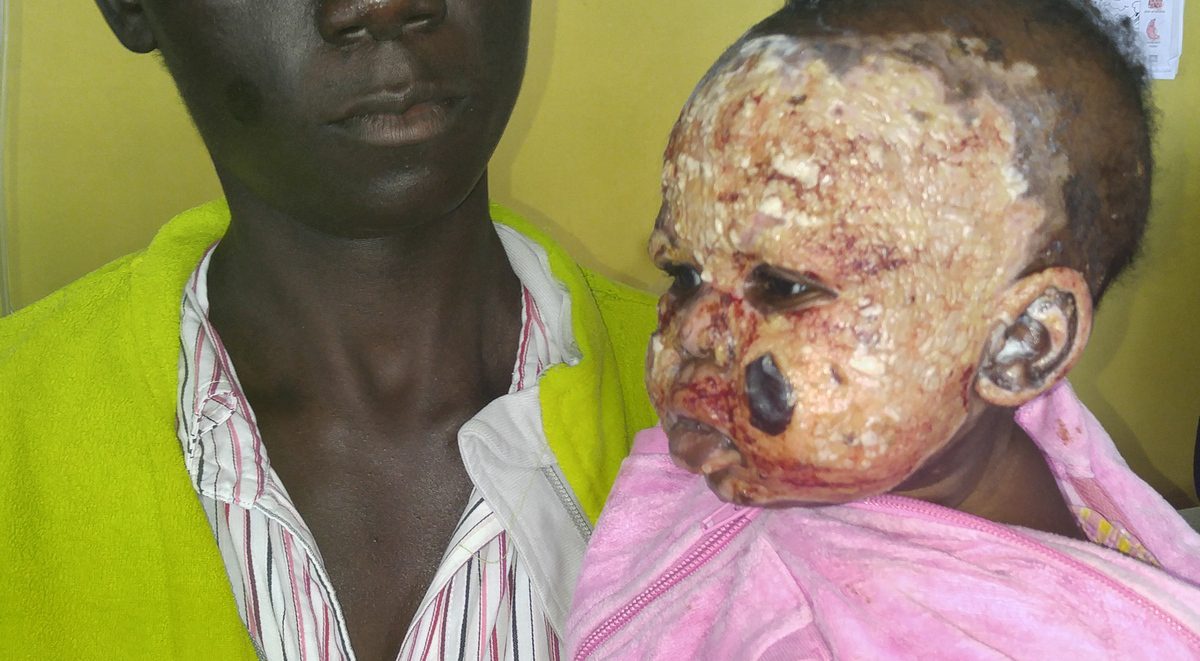 Precious is a one year old girl who truly is precious. Her mother Mary is a single mother. A result of an unwanted pregnancy in the midst of poverty. Mary had been looking for work for over a year and finally found a job as a house maid, 3 days per week. She did not tell her new employer that she had a one year old daughter because that would cost her the job.
Without money or willing relatives to watch Precious the three days she worked, she had to leave Precious at home. A nightmare situation for any parent. She rented a dark tin room in the slums of Eldoret's largest slum for $5, shared with two friends. Everyday she locked the room with her baby girl inside, she'd pray that no one would hear and steal her.
Mary would wake up and give Precious a bath in a basin and feed her millet porridge. It was more hearty than breast milk and would keep Precious satisfied longer. Three months of work went by fast; three months of coming home and finding Precious' cloth nappy soiled and her cloths wet with seat from the heated tin room. But, that was all bearable because Precious was still in the room.
The fourth month came along, and Mary continued to go to work and continued to hide little Precious. Precious was growing and on one of the days her mother had gone to work; she began to crawl. A stage every parent welcomes. Sadly, Mary had not put out the cooking fire all out. It continued to burn lightly for several more hours. Little Precious perhaps fascinated by the flames, begun slowly crawling towards the fire. Their bed was on the floor. She of course had no idea the danger before her. We will never know what exactly happened…or how Precious ended up in flames. What is evident is she suffered and perhaps tried to get away and her little body did not know how to crawl backwards or move away fast enough.
God is merciful. Despite her whole face and chest burning, she is alive. Mary fainted when she saw her baby Precious crying in pain and her face completely burnt. A neighbor happened to be passing by. News in the slums had spread about Shoe4Africa Children's Public Hospital and Precious was rushed there.
She is slowly recovering, in little pain and awaits more healing before a numerous amounts of skin grafting. The burn unit doctors are looking forward to give Precious her lovely face back. And, as of yesterday, a kind donor has stepped in with help for the mother to help her in these difficult times.