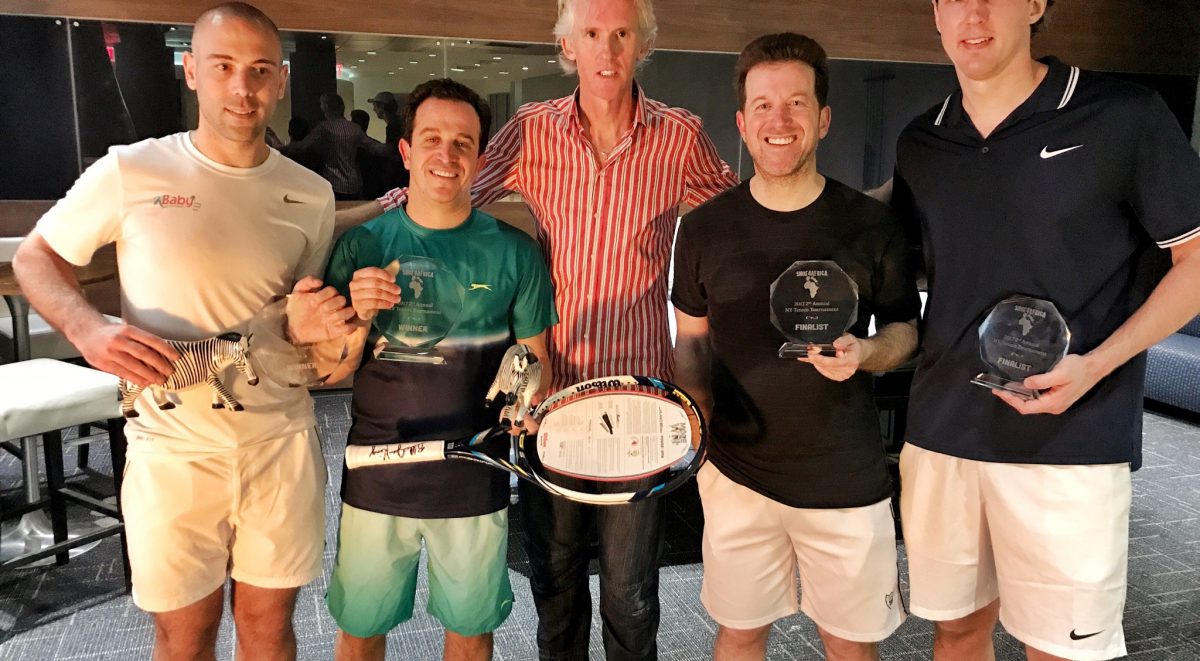 At the Second Annual Shoe4Africa ACES for AFRICA:  Ron Sussman and Jonas Mouly, a former pro player from France took revenge winning the title after being he 2016 runners up, beating Steve Sussman and Robert Jendelund[3], a former pro player from Sweden.
The event, the brainchild of Zeynep Inanli and Dave Siegel, was held at the City View Courts in NYC.  Billie Jean King, a long time supporter of Shoe4Africa, again donated the Player of the Match awards; this year to Ron Sussman.
Last year's player of the match, Whitney Tilson, was knocked out in a tight semi-final as he and Harel Srugo, an Israeli Davis Cup team member, were defeated by the champions Sussman and Mouly.
Global Brands Group CEO, former Davis Cup player, Bruce Rockowitz, came to spectate and hopes to play in the 2018 edition of Aces for Africa.
Swedish former pros Robert Jendelund, Fredrik Jonsson, and French former pro's Julien Morel, and Mouly were some of the top ranked players.