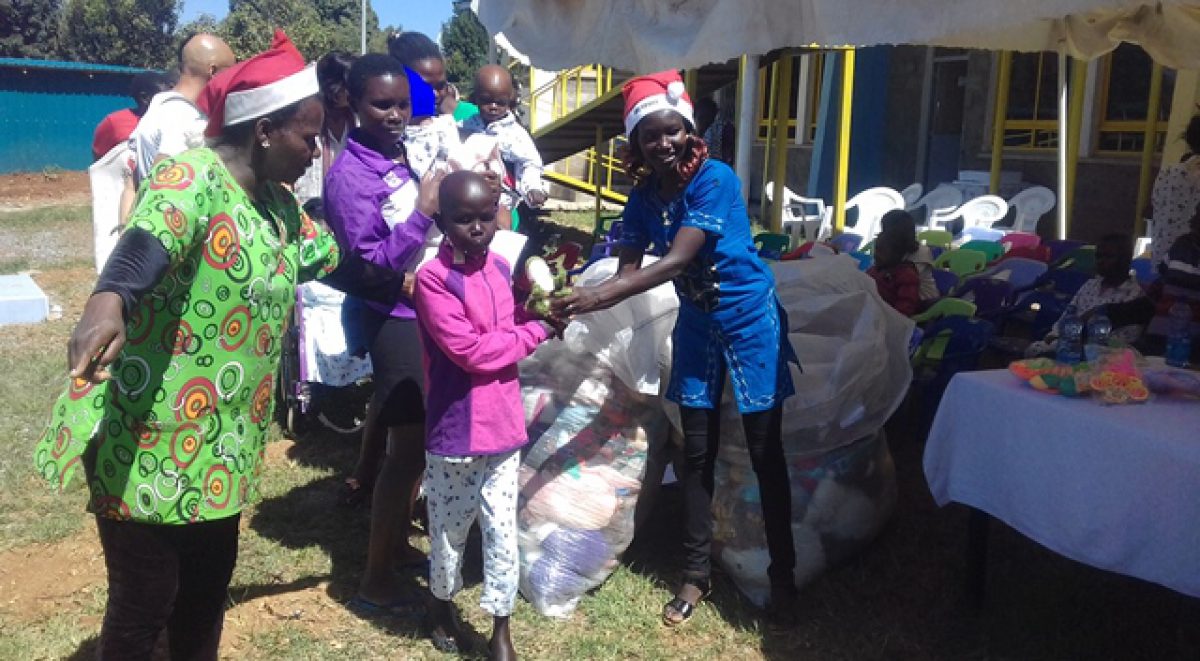 Keitany, Tanser Offers Christmas Gifts To Hospitalised Children, Opens Basketball Court
Full article – here
Keitany, who won the New York City marathon last month for the fourth time was accompanied by Shoe4Africa founder Toby Tanser, former Boston marathon champion Moses Tanui, former London Marathon champion Martin Lel, former 3,000m steeplechase Olympic games champion Mathew Birir were at hand to distribute Christmas gifts and food stuff for the sick children who could not celebrate Christmas with family back home.
The three time London marathon winner, Keitany said she has to give a helping hand to the community and the hospital, which has been at the Centre of her heart, saw it good to celebrate together.
Keitany said giving such gifts to hospitalized children is part of Community Social Responsibility that should be celebrated across the country.
"I have been here each year, giving morale support to such kids who will take up after we have retired from active athletics career. There are big changes especially the establishment of such playing ground, which will make the ailing children be fit once they leave this facility," said the three time London marathon winner.
Tanui said: "As always, I love promoting children in sports and giving them support. This is future and if we don't nurture and support, we may lose the generation," added the former 10,000m Olympic Games silver medalist
Tanser, who is also the founder of Shoe4Africa schools across north rift said: "This facility belongs to the community and the basketball court belongs to the people. Many people fear spending time in hospital and once they see the playground, they see a sign of hope in life."
This becomes the first public hospital in the country to have a playground as they are set to launch a football pitch in a week's time.
"We want to make this facility a community friendly hospital for both patients and caregivers," added Tanser.
The under 12 year hospital is based at Moi Teaching and Referral Hospital in Eldoret is a 150 bed, with over 200 patients